How can I claim my Instagram Following Gift Pack?
Dear all, follow our instagram on @EYOUGAME_EN to get extra rewards from us~!
Kindly check the instructions below.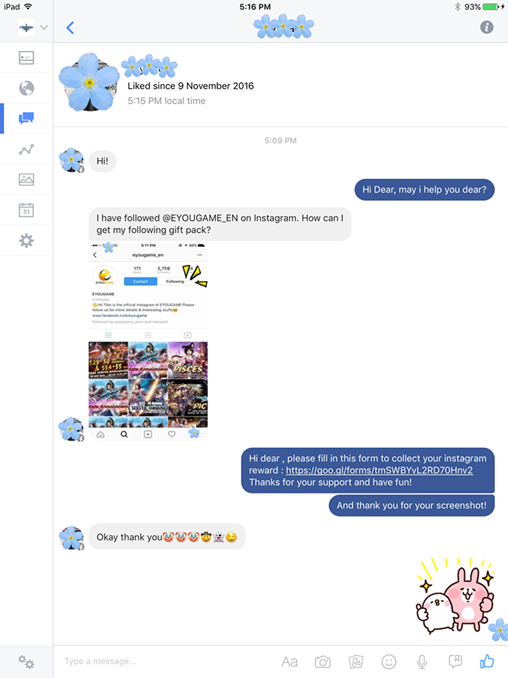 Follow our instagram at @EYOUGAME_EN , screenshot your following status and send it to our Facebook inbox.
We will reply you a form for you to sign up!
Done! Wait for your rewards.
Q&A
Q: How long I have to wait for my Instagram following rewards?
A: Please allow 24 hours working hour after we have verified from you~ ヽ(・∀・)ノ
Q: Can I claim more than one? What if I create more character in different server, or more Facebook accounts, more Instagram accounts?
A: Nope. Please note that you could only claim once no matter how many Instagram account you have registered or how many character you have created in different server, please be fair.