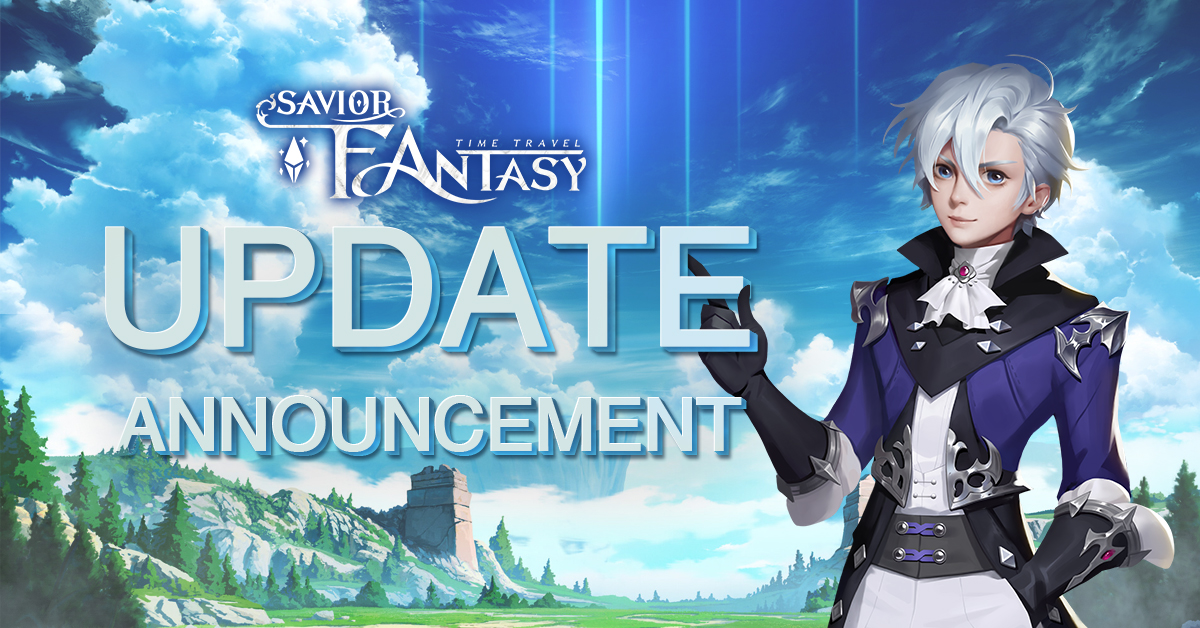 #Savior #Fantasy #Update
23th June 2020 Update Notice
Dear Warriors,
Our servers will be undergoing maintenance on 23th June 2020, from 14:00 - 16:00 and this process is estimated to take around 2 hours 00 minute. The schedule is subject to change depending on the actual progress of the maintenance. You are advised to log out the game in advance to avoid any unnecessary loss.
Asia : 14:00-16:00 (UTC +8)
Europe : 07:00-09:00 (UTC +1)
America: 02:00-04:00 (UTC -4)
New Content:
1. [System Entry] World Server-Loop Sacellum
[Unlock Requirement] Level: Incredible Lv. 50 Switch 5
-Different Sacellum entry have their own corresponding level requirement.
-Entry consumes Loop Certificate (Loop Certificates can be obtained through Incredible Lv.150 and above World Boss and Solo Boss)
-Mobs of different regions have different Magic, equip Loop that counters their Magic for easier mob kill, the Loop counters are as follow: Wood counters Water, Water counters Fire, Fire counters Wind, Wind counters Thunder, Thunder counters Wood.
-Mobs with multiple Magic require multiple Loops in combination for easier mob kill.
2.[Function Entry] Forge-Gem-Carve
[Unlock Requirements] Level: Lv. 550
-Each Gem maximum level 20
-Changing Gem not reduce the level of gem
3.Other optimization is made and bugs are fixed.
【Attention】
1. The rewards of some events will be change according to the new world server level. The rewards will only able to claimed one, if you already claimed the rewards before the maintenance and you will be unable to claim the rewards after maintenance.
Note: Attention to all players, please be sure to log out the game at least 10 minutes before the update starts. Thank you!
Thank you for your guys support, hope you guys really enjoy the time while playing Savior Fantasy! Have a great day ahead!
**We reserve the right to amend any of the rules and regulations without prior notice and should any dispute arise, Savior Fantasy Official Team decision is deemed final.