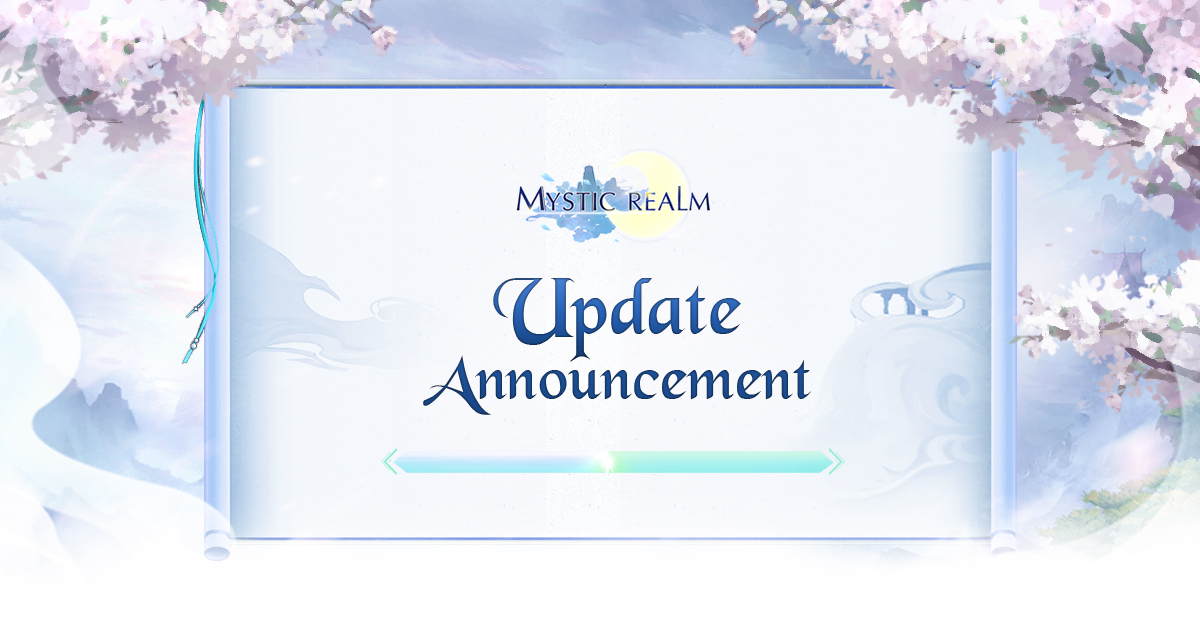 #UpdateNotice #Updateothisweek #ServerMergeNotice
Dear Player,
We will are going our update on 14 May 2020 from 15:00-19:00 (UTC+8)
During this period, you will be unable to log in the game.To avoid any loss, please log out game 10 mins in advance. For more specific details, please follow us here for the latest notification.
Here are all the contents for tomorrow's update and server merge details, please take a moment to view
The legendary S. Card function is officially unveiled. This powerful item is going to assist you exploring the new space - Samsara Realm!
1.New Content
[S.Card System]
a.This new S. Card system unlocks at character Lv. 410. The S. Card is divided into 5 color levels, which are Green, Blue, Purple, Orange and Red. The higher the color level, the better the base attributes and special effects of the card.
b.New [S. Card Treasure] that produces S. Cards. There's a high chance to obtain powerful S. Cards from here. Besides, S. Cards can be obtained from World Boss and Prestige Shop.
c.New S. Card Dungeon - Samsara Realm that produces Jadeite which can be used to unlock S. Cards.
a)A S. Card is divided into 3 types based on their base attributes: ATK, DEF and HP. Each of them can be embedded on the corresponding parts only.
b)There are multiple card faces, but no more than one same card face can be embedded on the same part.
c)When this system is unlocked, S. Cards of Psyche Artifacts can be embedded by default. You have to light up Dragon Spirit to unlock the others.
d.New S. Card Enhancement
a)S. Power can be used to enhance every S. Card to improve its base attributes and enhance level, and unlock special skills.
b)Decomposing or extracting S. Card can obtain S. Power. When you decompose a S. Card without keeping the card, you can obtain the S. Power of this card itself and S. Power of its enhance level; when you extract a S. Card while keeping the card, you can obtain the S. Power of its enhance level.
c)You might succeed or fail every you enhance the S. Card. If you succeed, the card will be 1 level up. If not, its level will drop or remain unchanged.
e.New S. Card Purification
a)Nephrite can be used to purify Cards of Purple or above. The higher the card grade, the more Nephrite required for purification.
b)You can choose to purify the special effect of S. Card to get different skills and attributes.
c)The chance to get advanced attributes increases with the number of purification you made.
d)50% of Nephrite used for purification will be returned when you decompose or extract the S. Card.
[Forging]
A new tab of Polish Stone fusion in added in the fusion of [Forging]
2.Optimization/Adjustment
a) Optimized appearance upgrade
b) Two new tabs (Priceless Treasure and Cultivation Item) are added in Prestige Shop
c) Increased the usage limit of Rebirth Elixir
d) Optimized the interface of Forging
While updating,we also have a server merge
Details of Server Merge
NA3 Kuaki + NA7 Nakuta
NA8 Ramja + NA15 Emon
NA16 Ragon + NA17 Ohto
NA18 Dwarf + NA19 Lingshe
EU5 Cean + EU14 Jareth
EU19 Aelfdene + EU20 Blade
AP6 Rebo + AP8 Dueri
AP22 Araton + AP24 Ayil
AP26 Barman + AP29 Cassiel
Rules:
1.After server merge, characters under the same account will be sorted by level and VIP EXP from high to low.
2.If an account has more than 3 characters after server merge, there will be a new function to delete characters until there are only 3 left. You can choose not to delete the characters. Character deletion is irreversible.
3.If your character shares an identical name with other characters after server merge, you will be given a free rename chance. You can log in the game only after the name is changed. You can use the original name back if you are the first player to make the rename.
4.Guilds with identical names will be renamed automatically after server merge.
5.Rankings will be rearranged after server merge. A chief/co-chief will be given a free guild rename chance.
6.All items will be discontinued from Market after server merge.
Follow us to get news and updates;
Official Website: http://mysticrealm.eyougame.com/
Official Page: https://www.facebook.com/EyouMysticRealm/
Mystic Realm Players Community (OFFICIAL GROUP):
https://www.facebook.com/groups/EyouMysticRealm/
Eyougame support mail: [email protected]