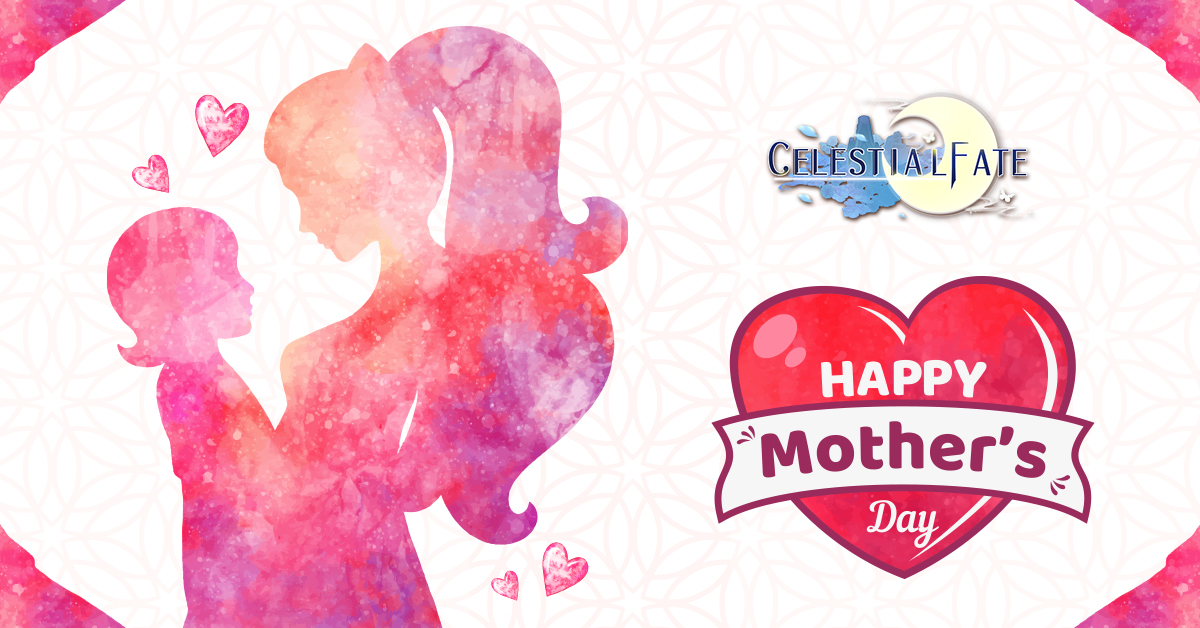 #Mothesday
Hello players, Today is Mother's Day, I hope you don't forget this significant day while playing our game. So here are some events for players to interact with their mothers~
Event time:12:00:00, 10 May 2020 (UTC+8) until 23:59:59, 14 May 2020 (UTC+8)
Event 1 - A Blessing for Great Moms
It's very simple, just leave a message in the comment section below to say hello to your mom (no word limit), after that you will get a special gift~
Reward: 250 B.Sycee,Omni Adv. Orb*15
Event 2-Family Fun
This is a special event because we all know how hard it is for our mothers to take care of us, so let's introduce Celestial Fate to our mothers and post a picture of them playing this game in the comment section to win special rewards!
Reward: 600 B.Sycee,Super Exchange Token*1,Home Token*2
How do I participate?
If you want to participate in event 1 and 2 at the same time
Example:
Event 1 and 2
Character Name: Hugo
Server:AS-S25
Write down your blessings for your mom + photos of your mom playing the game in the comment section.
Participation Rules:
1. Each player is limited to one participation
2. Those who take part in this more than once will be disqualified
3. Those who do not like and share this post will be disqualified
4. Rewards will be sent in 3-7 working days after the event
5. Any reward receipt issue will not be entertained 10 days after the event
6. We bear no responsibility towards reward receipt failure due to any incorrect information provided
7. Players who did not LIKES and SHARE the post will be disqualified.
8. The management team of Celestial Fate will not be responsible for any rewards failed to receive due to incorrect character information given
Come join us now! Don't miss the chance to win all these gifts from us!
**Celestial Fate Official Team decision is deemed final.
Follow us to get news and updates;
Official Community Group: https://bit.ly/302qy7B
Official Website: https://www.facebook.com/groups/EyouCelestialFate
Official Instagram: @eyougame_official (https://www.instagram.com/eyougame_official)
Eyougame support mail: [email protected]
Eyougame Official Facebook: https://www.facebook.com/eyoug