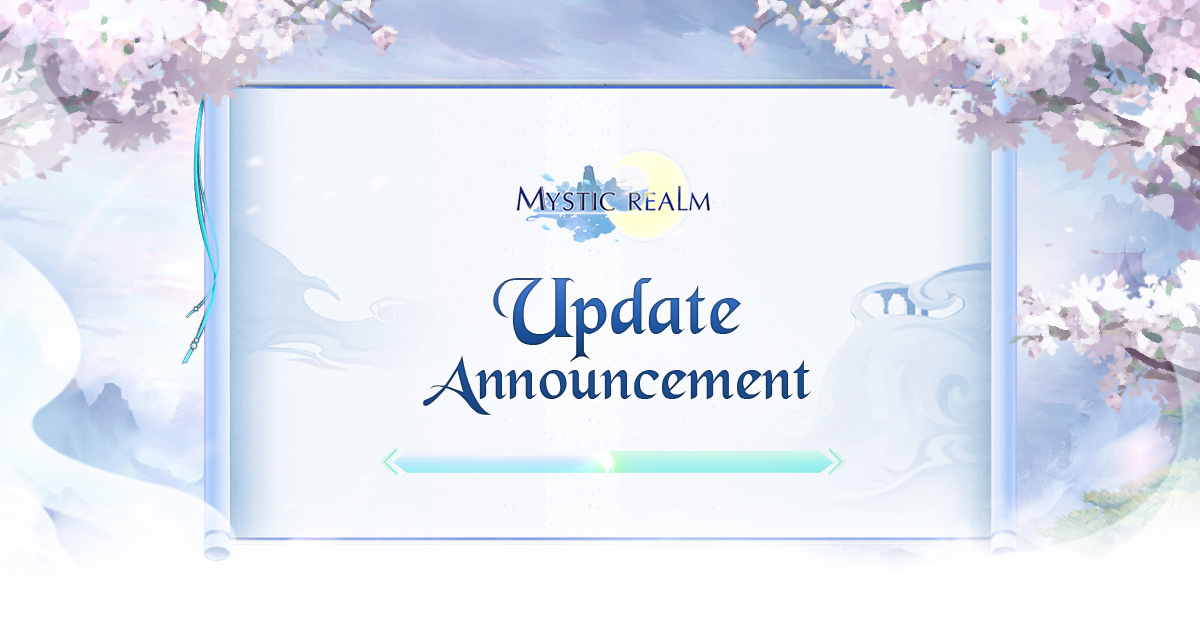 Dear Player,
We will are going our update on 30 April 2020 from 15:00-19:00 (UTC+8)
During this period, you will be unable to log in the game.To avoid any loss, please log out game 10 mins in advance. For more specific details, please follow us here for the latest notification.
Here are all the contents for tomorrow's update and server merge details, please take a moment to view
[New Content]
1.New C.S. Fl. 11 Boss
2.New Fl. 10 Evil Area
3.New Grade 15 Gear
4.New C.S. Invasion Gameplay: In the servers where C.S. Invasion is unlocked, players of certain level can accept a certain number of C.S. Invasion Quests and complete them to get rewards.
5.New Returner Event: Available for players who haven't logged in the game for x days and when they log in again for the first time.
[Penglai City] New C.S. Main City
1.The gate to Penglai City unlocks when the opening time of at least 2 servers in the same C.S. group reaches 7 days or above and players of Lv. 325 and above are eligible to take part in this.
2.Penglai City consists of a maximum of 8 server entrances. Players from these 8 servers can go there to interact with each other during the event.
3.The Training Hall in Penglai City is a free arena specially prepared for the players. There are no punishments for killing players and players can revive freely in the Training Hall.
4. An invasion gameplay will be unlocked subsequently in C.S. Main City and players can go other servers to take part in invasion events. Stay tuned!
Follow us to get news and updates;
Official Website: http://mysticrealm.eyougame.com/
Official Page: https://www.facebook.com/EyouMysticRealm/
Mystic Realm Players Community (OFFICIAL GROUP):
https://www.facebook.com/groups/EyouMysticRealm/
Eyougame support mail: [email protected]