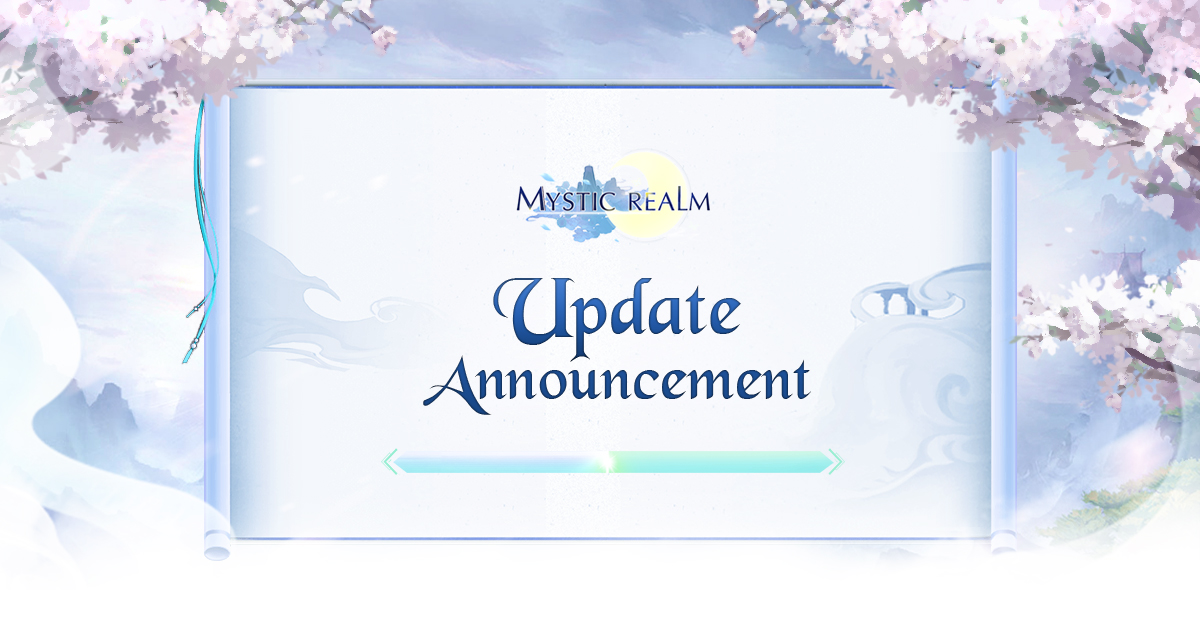 #Upadtenotice #wehaveupdate #and #servermerge
Dear Player,
We will are going our first update on 16 April 2020 from 15:00-18:00 (UTC+8)
During this period, you will be unable to log in the game.To avoid any loss, please log out game 10 mins in advance. For more specific details, please follow us here for the latest notification.
Here are all the contents for tomorrow's update and server merge details, please take a moment to view
[New Content]
1.New Soul Wing system is added in Wings
2.New items launched in Market
[B.Spirit]
1.New Gear Enhancement Function: Enhancing Battle Soul Gear to a certain level can activate corresponding attributes and randomly enhance existing lucky attributes
2.New Gear Star Level Function: Staring up Battle Soul Gear to a certain level can activate Star-level set attributes
3.New CP transferring function: Equipping Battle Soul with a full set color gear can activate set buff and transfer CP of undeployed Battle Souls to character
[Chat] New Instant Texts
A new [Text] option is added in chat and players can send instant texts to current channel
[Soul Wing]
1.Enhancement
a)Soul Wing gear can be enhanced with materials. The success rate of enhancement is 100%. The enhance level won't be affected if Soul Wing gear is changed
b)The materials can be obtained by decomposing Soul Wing gear of Grade 6 and above
2.Elevation
a)Grade 6 1-star Purple Soul Wing gear and above can be elevated with materials which can be obtained from winning battlegroup match
b)Elevation can improve color, basic attributes and lucky attributes of gear as well as activate one elevated attribute
3.Soul Wing Set
a)After cultivating wings to a certain grade, a Soul Wing Set of previous grade will be unlocked
b)Soul Wing of every grade can be equipped with corresponding Soul Wing gear to provide 50% gear stats to players. If there are 3 parts of orange/red Soul Wing gear, a orange/red set attribute will be activated.
While updating,we also have a server merge
Details of Server Merge
NA2 Leshp + NA3 Kuaki
NA6 Aotie + NA7 Nakuta
EU1 Dawn + EU2 Verdant
EU6 Vermi + EU7 Herah
AP1 Oel + AP2 Aspie
AP5 Lizur + AP6 Sover
Rules:
1.After server merge, characters under the same account will be sorted by level and VIP EXP from high to low.
2.If an account has more than 3 characters after server merge, there will be a new function to delete characters until there are only 3 left. You can choose not to delete the characters. Character deletion is irreversible.
3.If your character shares an identical name with other characters after server merge, you will be given a free rename chance. You can log in the game only after the name is changed. You can use the original name back if you are the first player to make the rename.
4.Guilds with identical names will be renamed automatically after server merge.
5.Rankings will be rearranged after server merge. A chief/co-chief will be given a free guild rename chance.
6.All items will be discontinued from Market after server merge.