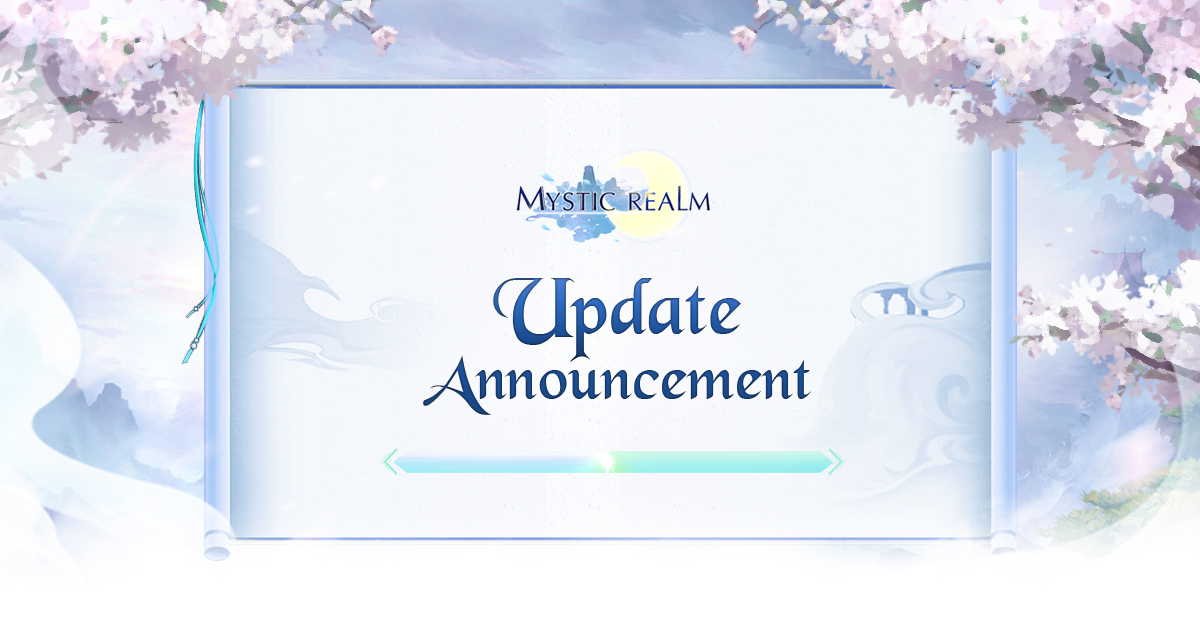 This our First Update!
Dear Player,
We will are going our first update on 2 April 2020 from 15:00-17:00 (UTC+8)
During this period, you will be unable to log in the game.To avoid any loss, please log out game 10 mins in advance. For more specific details, please follow us here for the latest notification.
【Related adjustment/optimization】
1.The fusion of Polish Stone and Awaken Stone is added in the Fusion system
2.A page of Face to Face is added in [Heart Garden] square
3.Rare appearance can now be purchased and sold in Market
4.New achievement rewards are added
5.The 4th set of appearance rewards are added in Treasure
6.A one-tap upgrade function of gems is added in [Forge]
7.An auto-decompose function is added in [Bag]
8.The enhancement limit of Grade 10 Gear and above is extended
9.The match of battlegroup is optimized
10.The Spray limit of Cape/Jade Ornament is extended
11.The wedding function is optimized
12.The interface of battlegroup and battlegroup match is optimized
13.The levels of collectibles in [Production] will be displayed
14.Psyche Mirror is optimized
15.The interface of [Star Destiny] is optimized
16.The main interface of [Atlas] is optimized
17.The forging interface of [Beads] is optimized
18.The interface of King Battle is optimized
19.A filter of star level is added in Guild Warehouse
20.The description of enhancement interface is optimized
21.The sub-quest in Heart Garden is optimized
22.The sub-quest in Forging is optimized
23.The gem-related rankings are optimized
24.The skill Airy Clash is optimized
25.Problems related with the wing system is optimized
26.The level-up/rank-up in Trial is optimized
27.The performance of Moon Chase is optimized
28.The level limit of Soul Casting is extended
29.The formation of [Beads] is optimized
30.An option of Auto-encouragement is added in [Celestial Trial]
31.Some of the night time limited events are adjusted. Please refer to the game for details
32.The number display effect of item in Bag and Warehouse is optimized
33.A corresponding value difference will be displayed when your CP changes
34.Heart Garden related functions are optimized
35.The decoration of character frame is optimized
36.The refresh duration of World Boss and Boss Cave is shortened
37.The level limit of Mounts, Pets and Wings is extended to Lv-14, the level limit of Artifacts, Souls and Fairies is extended to Lv. 300
38.The level limit of characters is extended to Lv. 900
39.A corresponding effect will appear when gear drops
40.A one-tap complete function is added in Training and Guild Course
41.A message-deleting function is added in [Friend]
42.New Guild Logs: Displays the daily status of your guild
43.New Event Calendar: Players can check the time of events and the related information
44.New Chat&Rumour Channel: Players can send messages on condition of anonymity through this channel