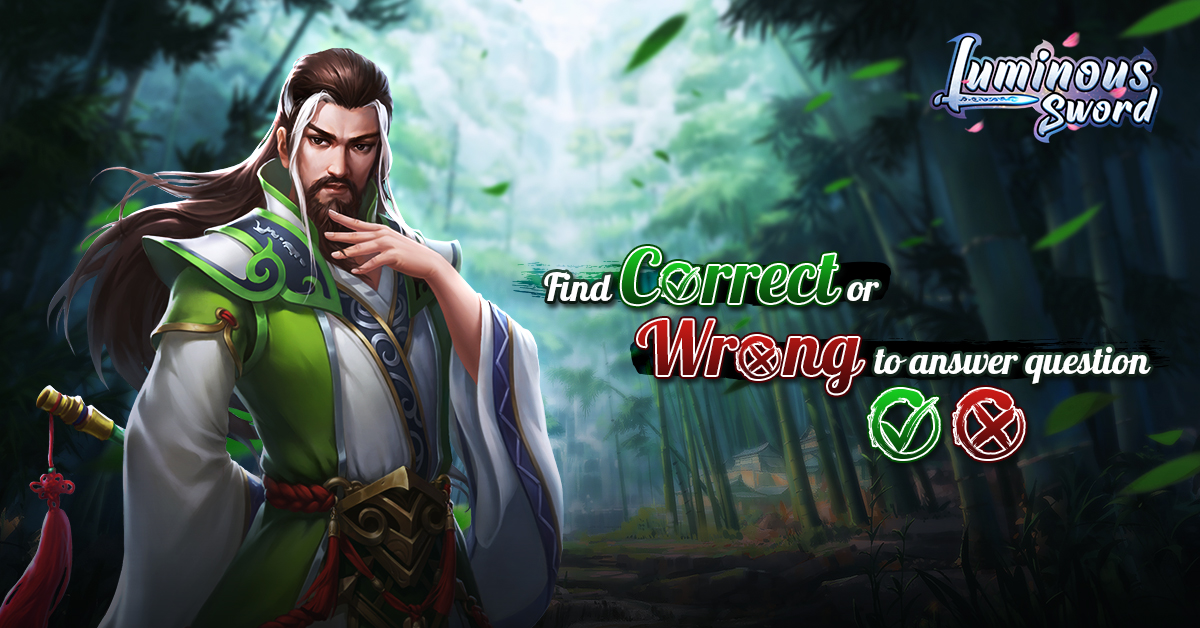 Hi there, due to the outbreak of Covid-19, we would like to urge you stay at home, wash your hands regularly and take good care of your health! In order to divert you from boredom, we have prepared a special event for you.
Event Time: 12:00:00, 27 March 2020 until 23:59:59 30 March 2020 (UTC+8)
How to Participate? Check out FB page @EyouLS
Reward: 200 B.Sycee, 10x Gear hunt ticket*1,10x Fate hunt ticket*1, Enhanced gem*80
Here's what it is:
First of all, seek the symbol of X (wrong) and √ (correct) in the game and answer 3 simple questions.
*An example will be posted in the comment section for your reference.
Requirements:
-The symbol X (wrong) and √ (correct) used for answering questions cannot be repeated.
-It is forbidden to use the symbols provided by other players in the comment section. Those who violate this rule will be disqualified for rewards.
-The symbols must be in correct sequence in accordance with the questions.
Questions:
1.There are only three classes available in Luminous Sword, correct?
2.Luminous Sword is a Chinese-styled game, correct?
3.Every class in Luminous Sword comes with 5 skills, correct?
------------------------
Participation Rules:
1. Each player is limited to one participation
2. Those who take part in this more than once will be disqualified
3. Those who do not like and share this post will be disqualified
4. Rewards will be sent in 3-7 working days after the event
5. Any reward receipt issue will not be entertained 10 days after the event
6. We bear no responsibility towards reward receipt failure due to any incorrect information provided
7. Players who did not LIKES and SHARE the post will be disqualified.
8. The management team of Luminous Sword will not be responsible for any rewards failed to receive due to incorrect character information given
Come join us now! Don't miss the chance to win all these gifts from us!
**Luminous Sword Official Team decision is deemed final.
Follow us to get news and updates;
Official Community Group: https://eyou.io/lsgroup
Official Website: http://luminous-sword.eyougame.com/
Official Instagram: @eyougame_official (https://eyou.io/eyouinsta)
Eyougame Official Facebook: https://eyou.io/eyoufb
Eyougame Support Mail: [email protected]