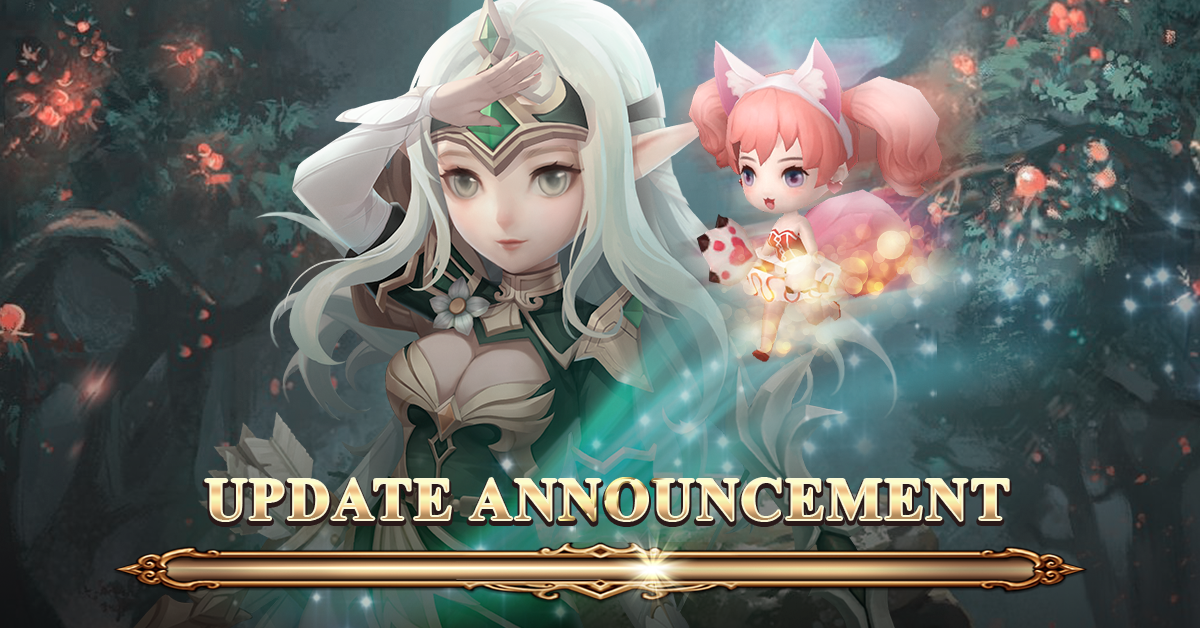 Dear warriors,
Our servers are going to undergo maintenance on 20th February 2020 , from 15:00-17:00. This process is estimated to take around 2 hours. The schedule is subject to change depending on the actual progress. Please log out the game in advance to avoid any unnecessary loss.
Asia : 15:00-17:00 (UTC +8)
Europe : 08:00-10:00 (UTC +0)
America: 03:00-05:00 (UTC -5)
New Content:
1. New System: The Gloves unlocks at Lv. 400 on day 33 of servers. There are a variety of Gloves and every one of them grants different stats and skills to your characters. You can consume the corresponding materials to activate or upgrade the Gloves. Explore the game now for more gameplay!
2. New Map: Outland Fl. 4. By killing the bosses in the map you can obtain Glove Shards. After collecting a certain number of the shards, you can fuse a glove activation card to activate the corresponding Gloves boosting your CP.
3. Other optimization is made and bugs are fixed.
【Attention】
1.The rewards of some events will be changed according to the new world server level. The rewards will only able to claimed one, if you already claimed the rewards before the maintenance and you will be unable to claim the rewards after maintenance.
2.Other optimization is made and bugs are fixed.
Note: Attention to all players, please be sure to log out the game at least 10 minutes before the update starts. Thank you!
Thank you for your guys support, hope you guys really enjoy the time while playing Luna's Fate! Have a great day ahead!
**We reserve the right to amend any of the rules and regulations without prior notice and should any dispute arise, Luna's Fate Official Team decision is deemed final.