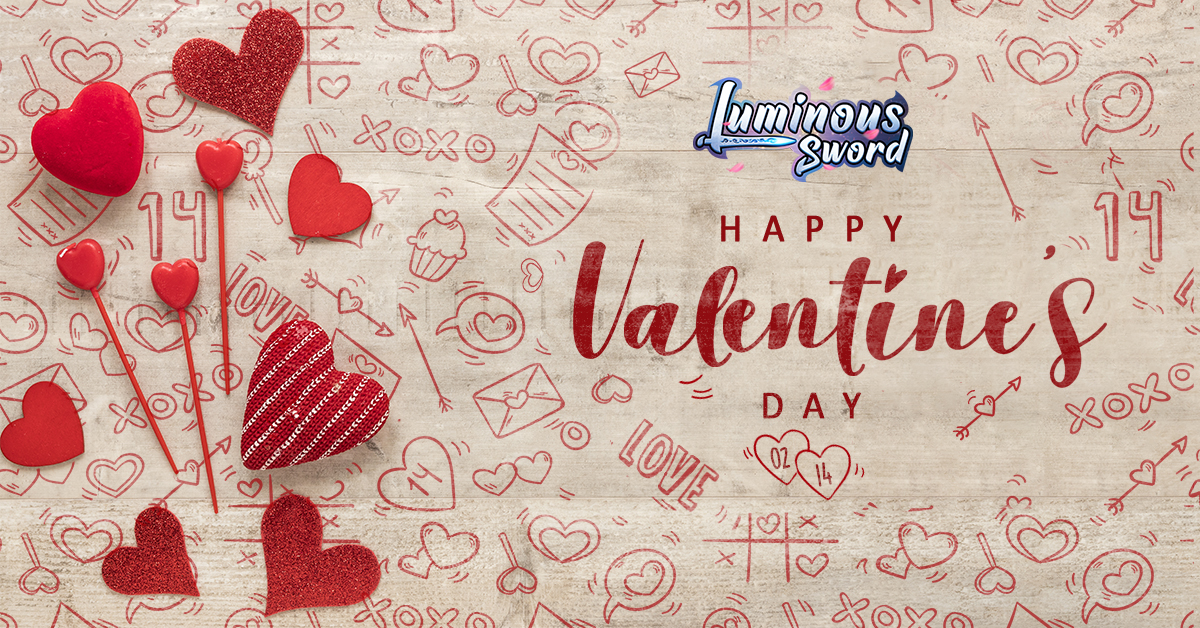 Hi there, here comes the yearly romantic season! We've prepared a series of events for you! Let's take a look at them, shall we?

Valentine's Day Giftpack Code
Giftpack Code: LoveU0214
*Valid until 20 February 2020
Event Time: 12:00:00, 14 February 2020 until 23:59:59 17 February 2020 (UTC+8)
Event 1: Today is the day to fall in love!
Yes, by taking advantage of this romantic occasion as well as this event, this is possibly the best opportunity you could ever obtain to express your feelings to the one you love and tie the knot with them in-game! If you succeed, leave a screenshot of the two of you below this post and we will send our best blessings and gifts to you!
Event 2: Husband and Wife in-game
If you are already married in the game, just send the screenshot of you together with your partner to get the Husband & Wife rewards!
*Note
-You can take part in only one of the events stated above
-Participating in two events at the same time is considered a waiver
Reward: B.Sycees*300, 99 Rose*1, Hourglass (5 Hour)*5
Example to participate:
Event 1
Character name: Kazi
Server: Ap21
Wife/Husband charater name:Xixi
Server: Ap7
[Screenshot in-game]
Event 3: Write a creative romantic story
Write a love story based on the background story of Luminous Sword.
A Google Form will be provided for you to submit your produced stories. After the event, the two best writers will be rewarded with grand prizes!
Reward: B.sycees*500, 99 rose*5,Soul Jade*20, Enhance Gem*50
How to participate:
Click the link and write down the story
https://forms.gle/jidCkNB1eoUZxVMM8
*Notes
-The story must not be more than 300 words
-The background story mentioned will be provided in the Google Form
-The story is to be written in and only in English
Participation Rules:
1. Each player is limited to one participation
2. Those who take part in this more than once will be disqualified
3. Those who do not like and share this post will be disqualified
4. Rewards will be sent in 3-7 working days after the event
5. Any reward receipt issue will not be entertained 10 days after the event
6. We bear no responsibility towards reward receipt failure due to any incorrect information provided
7. Players who did not LIKES and SHARE the post will be disqualified.
8. The management team of Luminous Sword will not be responsible for any rewards failed to receive due to incorrect character information given
Come join us now! Don't miss the chance to win all these gifts from us!
**Luminous Sword Official Team decision is deemed final.
☁ ☁ ☁ ☁ ☁
Follow us to get news and updates;
Official Community Group: https://eyou.io/lsgroup
Official Website: http://luminous-sword.eyougame.com/
Official Instagram: @eyougame_official (https://eyou.io/eyouinsta)
Eyougame Official Facebook: https://eyou.io/eyoufb
Eyougame Support Mail: [email protected]