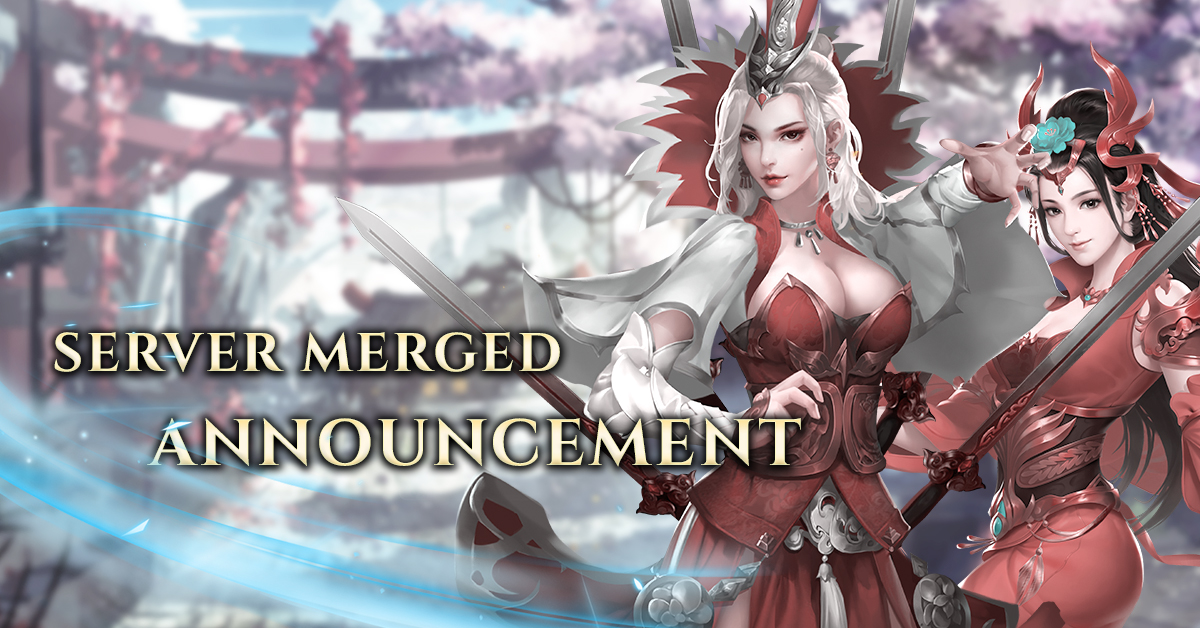 Dear Players, This is the latest merging server. In order to increase the interaction in the game and provide better gaming experience to you, we have decided to have a server-merge
AP will be started to merge at 1000 – 1200 (UTC+8), 14 of February (Friday).
Players will not be able to log in to the game during the server merge.
1. Servers Involved:
AP
Group 1: AP 6 + AP 7
Tips:
1. Before data connection starts, players or guilds that fulfill all requirements below will undergo data clean up which can not be restored: Player who already offline more than 30 days, level<150, never top up, not married, and guild which all members offline for more than 15 days.
2. Sky Aspiration Ranking will be reset (The obtained title is kept), market launched item will be removed and the limited event of se rver merged will be resulted and closed (Only the limited event of target server will be kept), the original World Server of merged server will be disconnected and moved to the world server of target server.
3.After the data is connected, the personal data of players will be compiled and transferred to the target server, the server name of player is depending on the target server. Player can login from any merged server and select the character, but the limit of creating character is 3.
4. System will send characters and guild with repeated names Character Rename Card*1, Guild Rename Card*1 (Character and guild with highest CP and rating will not obtain), for players to start their journey a new.
5. Server World level, ranking, Marriage Hall etc data will all be refreshed according to latest player data.
6. Server merge 1 day before and server merge 2 hours before, all notice, please be ready to go offline.
7. Once data connection is completed, server with lower world level will receive 1 server merge compensation, kindly check mail for notice.
Stay tuned for more server merge info!
*Remind: Please kindly log out the game 5 minutes before server merge to prevent any problem from happening. We will make an announcement once the maintenance is completed. Sorry for any inconvenience caused in advance and thank you for your cooperation