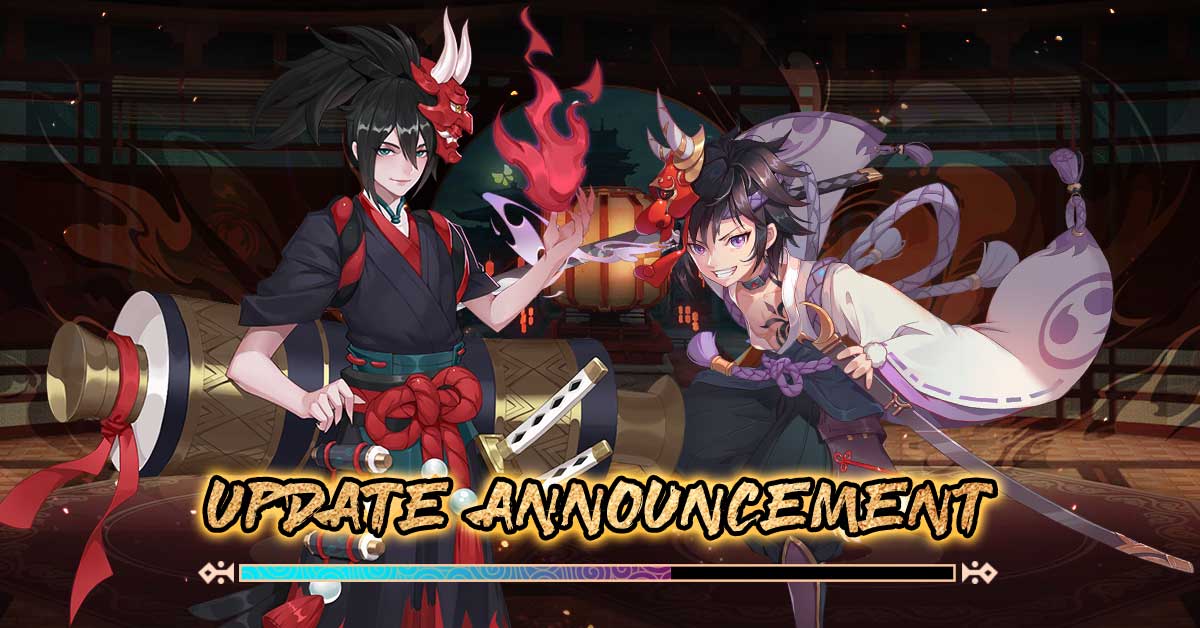 Dear adventures,
New playstyle and system for Yokai Tamer have been confirmed, the new update is coming in!
The game will undergo an update on the 14th of February 2020 at 15:00 (UTC+8). The update is expected to be completed at around 18:00 (UTC+8) and might vary depending on the update progress.
------------------------------------------------------------------------------
Yokai Tamer 14th of February 2020 Content Update introduction
1. New Gameplay ☆Development☆
a) New Gameplay named Development is now available!
b)On day 45 of servers launched, those of you who have reached Destiny Lv. 50 are eligible to take part in it;
c)There are two modes: single and team. Only after clearing the single mode with an achievement of a certain degree of proficiency, will the team mode be unlocked;
d)Compared with other gameplay, "Development" focuses more on team cooperation and individual technique. CP is not a big factor that affects dungeon completion;
e)By defeating the Development's Ghost King, you can obtain different kinds of rare totems.
f)The first team that clears the Development in each C.S. region will receive extra rare totem rewards.
2.New system of ☆Totem☆
a)This system unlocks together with Development;
b)This system of totem comes with the power of Ancient Beasts. Adv. Totems even possess exclusive powerful skills!
c)It is at its max level when you get it. You can even have gear buffs and stats buffs to boost your CP!
d)All totem-related drops can be obtained from Development;
e)More and more powerful Totems will be released in the near future.
3.New ☆Bead Skin☆
★Divine Right system★
a)After the activation of the Divine Right, you can use special image items to unlock the Bead Skin;
b)The image of the beads will turn into the skin after the image is transmogrified;
c)You can gain massive stats when you star up your skin. By achieving high star level, you can unlock explosive skin skills;
d)Skin activation items can be obtained from special events.
4.New ☆Bead Fusion☆
★Divine Right system★
a)After the version update, those who have unlocked the Divine Right system can fuse beads into one;
b)There are 2 kinds of fused beads, the main and the sub. The potential value of the fused beads will be a random number between the potential value of the two beads used for the fusion
c)The type, skill and level of the fused beads are decided by the main bead while the sub will be recycled after the fusion.
☁ ☁ ☁ ☁ ☁ ☁ ☁ ☁ ☁ ☁ ☁
Follow us to get news and updates;
Official Community Group: https://eyou.io/ytgroup
Official Website: http://yokaitamer.eyougame.com/
Official Instagram: @eyougame_official (https://www.instagram.com/eyougame_official)
Eyougame support mail: [email protected]game.com
Eyougame Official Facebook: https://www.facebook.com/eyougame/