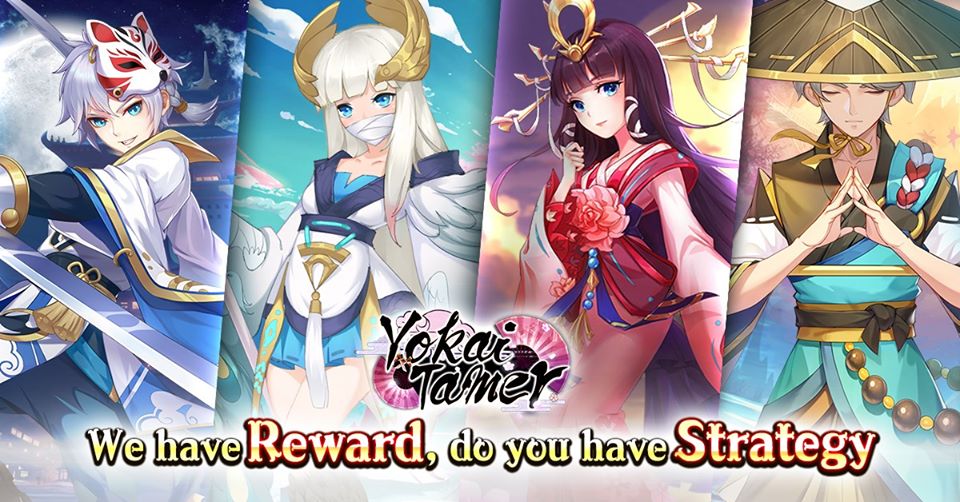 Greetings to all player! Thanks for playing Yokai Tamer. Strategy Hunt is back!! This time we will collect the strategy of all players in a thematic way. Please choose a strategy theme that you want to write to participate in the event. All players are welcome to participate!!
[Event Time]
10 Jan 2020 12:00 (UTC+8) - 16 Jan 2020 23:59 (UTC+8)
[Strategy Theme]
1. The fast way for character up level
2. Shikigami
3. Mitama
4. C.S. 1VN
[Event Link]
https://forms.gle/3pjFS683XzP6tXbr8
[Rewards]
Each Strategy Theme only have one winner, for other player will get participation awards for join this event.
Each Theme Winner Reward:Pink Jade*10000,B.Jade*10000
Participation Reward:Mount Rune Gem*10,Purify Gem*10,Treasure Key*5,Escort Token*5,B.Jade*99
Remarks:
1. Each player can only participate once and only can choose one theme.
2. Leave your in-game character name, region, and the server you are in. Make sure the information given is correct, or the rewards will be failed to send.
3. The rewards will be sent in between 3-14 working days later after the event ends.
4. We will not attend to any issue of not receiving rewards 10 days after the event ends.
5. The management team of Yokai Tamer reserves all rights to determine the winners of this event.
6. Players found participated for more than once will be disqualified.
7. The management team of Yokai Tamer will not be responsible for any failure of receiving rewards due to incorrect character information given.
**Yokai Tamer's Official Team decision is deemed final.**