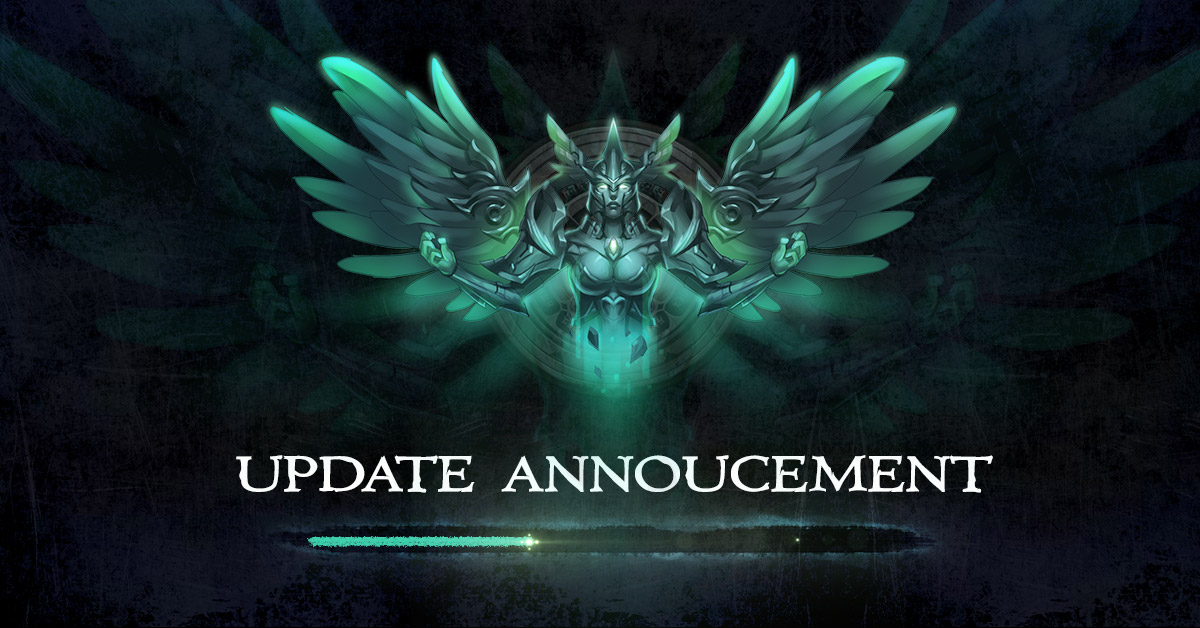 Dear players,
To maintain the stability and improve the quality of the game, our servers will be undergoing maintenance and
an update on 7th November, from 15:00~16:30. You will not be able to log in the game during the period.
Please inform each other and log out the game in advance to avoid any unnecessary loss.
The schedule is subject to change depending on the progress of maintenance.
We apologize for any inconvenience caused. Your support and understanding will be much appreciated.


—— Event/System

[Enchant System]
1. Unlocks at Lv. 480
2. Level-up of Enchant will grant Buff to basic stats while star-up of Enchant will grant extra Buff to random basic stats
3. Each Enchant is an amplify material that provides different amplify value.
The higher the quality of Enchant, the higher the amplify value
4. Sanctuary unlocks at Lv. 400
5. The extra stats effect of Enchant set will affect the stats and CP of players

[Diamond League]
1. After being disconnected and reconnected in a battle of Diamond League,
players will be sent back to the battle if the battle is still ongoing. If the battle is over, they will be sent back to the main city.

—— Other optimization and bug fixing

1. Auto Quest. Players can now close Auto Quest on main page and tap to conduct quest manually.
2. Guild Donation. Batch donate is now available.