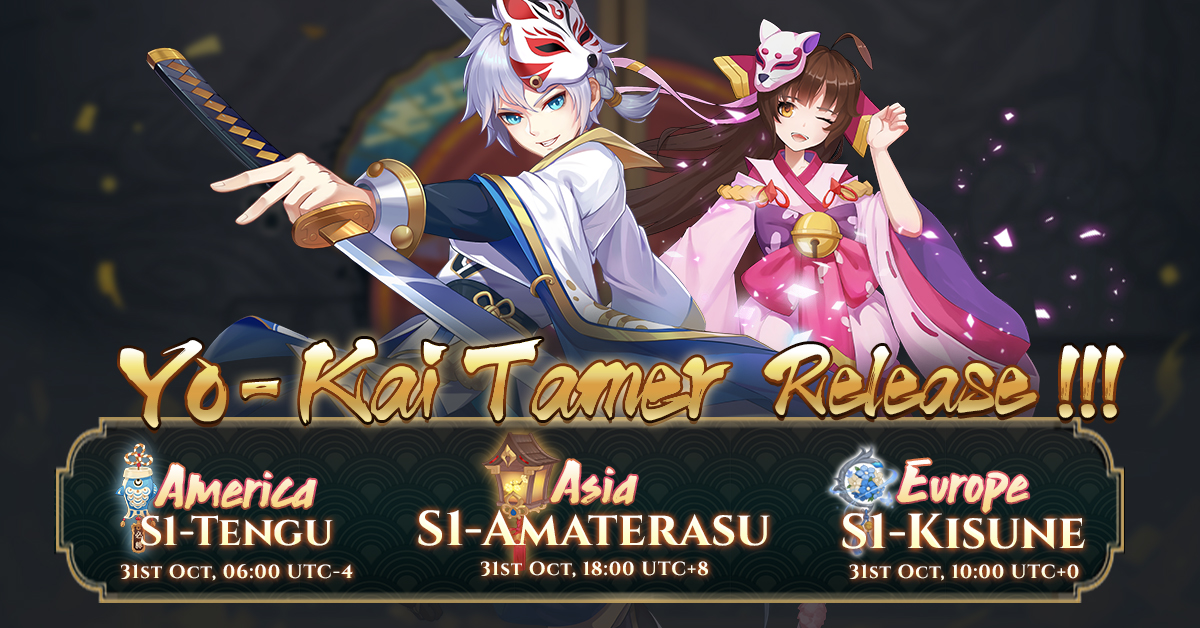 #YokaiTamer #Finally #Release #LetsPlayTogether
Download Yokai Tamer Now!
Link: https://eyou.io/yokaitamer
Yokai Tamer's Server 1 of 3 regions will be launched on 31st Oct 2019 !!
【Asia】 S1 - Amaterasu 31st Oct, 18:00 UTC+8
【North America】S1 - Tengu 31st Oct, 06:00 UTC-4
【Europe】S1 - Kisune 31st Oct, 10:00 UTC+0

Yokai Tamer is Release now, lets download and play together!!
"Yokai Tamer" is a popular Japanese style MMOARPG mobile game that has a very competitive playing style and beautiful Japanese art style, with hundreds of popular Japanese voice actor and an original fantasy story, giving you a pleasant experience while playing the game.

Follow us to get news and updates;
Official Community Group: https://eyou.io/ytgroup
Official Website: http://yokaitamer.eyougame.com/
Official Instagram: @eyougame_official (https://eyou.io/eyouinsta)
Eyougame Official Facebook: https://eyou.io/eyoufb
Eyougame Support Mail: [email protected]