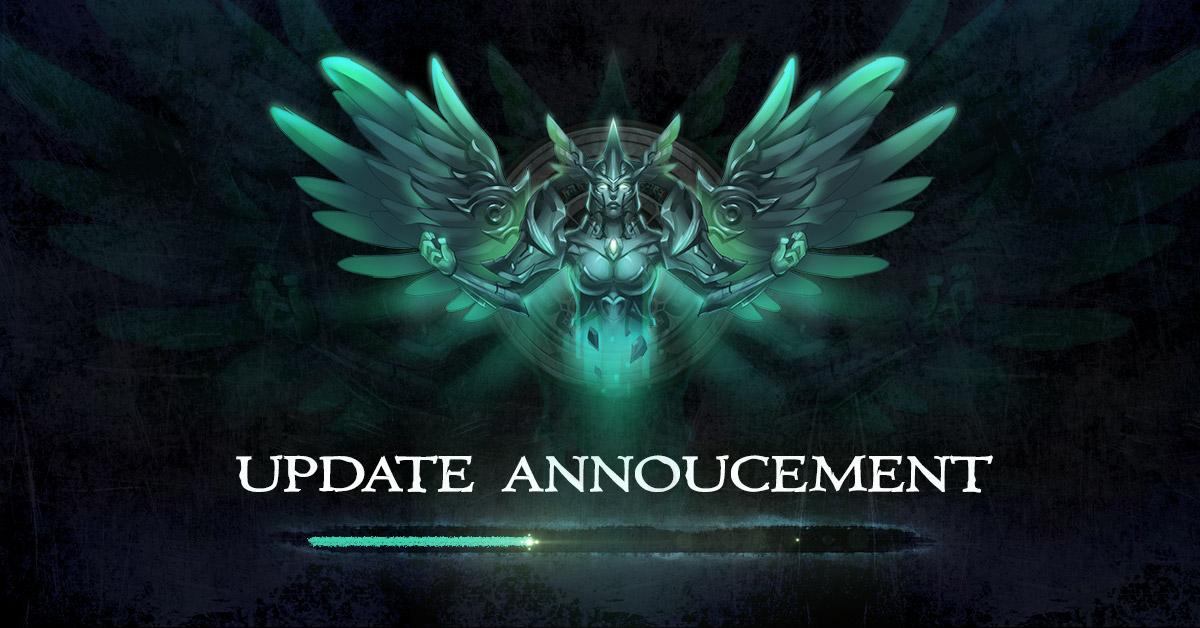 Dear player:

To ensure the stability of server and improve the game quality, we will be having a system maintenance and update on 2019/10/11, 15:00 ~ 16:30. Players will not be able to log in to the game during the maintenance period, please notify your friends to log off beforehand to prevent any unnecessary lost.
According to the work progress, the maintenance period might be prolonged or shortened, and the server open time will be adjusted accordingly.
We are truly sorry for the inconvenience caused and we hope to have your understanding. Thank you for your support!
—— Updates
[New Warlord]
Legend: Element Lord-Rayol, Statue Giant-Rock
Mythic: Light Bishop-Fardeau, King of War-Parques
Supreme: Akantor God-Tiamat
—— Event/System
[Warlord]
1. Warlord star-up limit has been increased to Grade 20
2. Source to obtain new Warlord has been added
3. Warlord Hunt added
4. Sanctuary until Lv. 400 has been added
5. New Warlord data, action and effect has been added
6. Text will be played when Warlord is triggered
[Diamond Store]
1. Gold Medal Purchase has been added in Bound Diamond Store
[Evil Prison]
1. Changes: Boss refresh duration for Evil Prison has been decreased, start from Floor 5
[Eternal Jail]
1. Changes: Boss refresh duration for Eternal Jail has been decreased, start from Floor 4
[Rune]
1. Rune level limit has been increased to Lv. 300
[King War]
1. New system rule has been added
—— Other optimization and bug fixes
1. Chat record of whispering friends in the world channel will now be kept
2. The Diamond League matching error has been fixed
3. Auto battle and auto quest button that can be toggled has been added to the main UI
4. Power saving mode button has been added a timer, 5 to 300 second.
5. Fixed the problem where the yellow exclamation mark notification shows even when item is not displayed in the store
6. Fixed the problem where Canon VIII requires monsters from The Origin, it has been changed to Genesis Island
7. The world level limit has been increased to Supreme Lv. 150 (Lv. 950)
8. Fixed the problem of Lv. 640 Bounty Quest can be received by Lv. 630 players
9. Selecting the giftpack will show the limit adjustment, able to drag horizontally