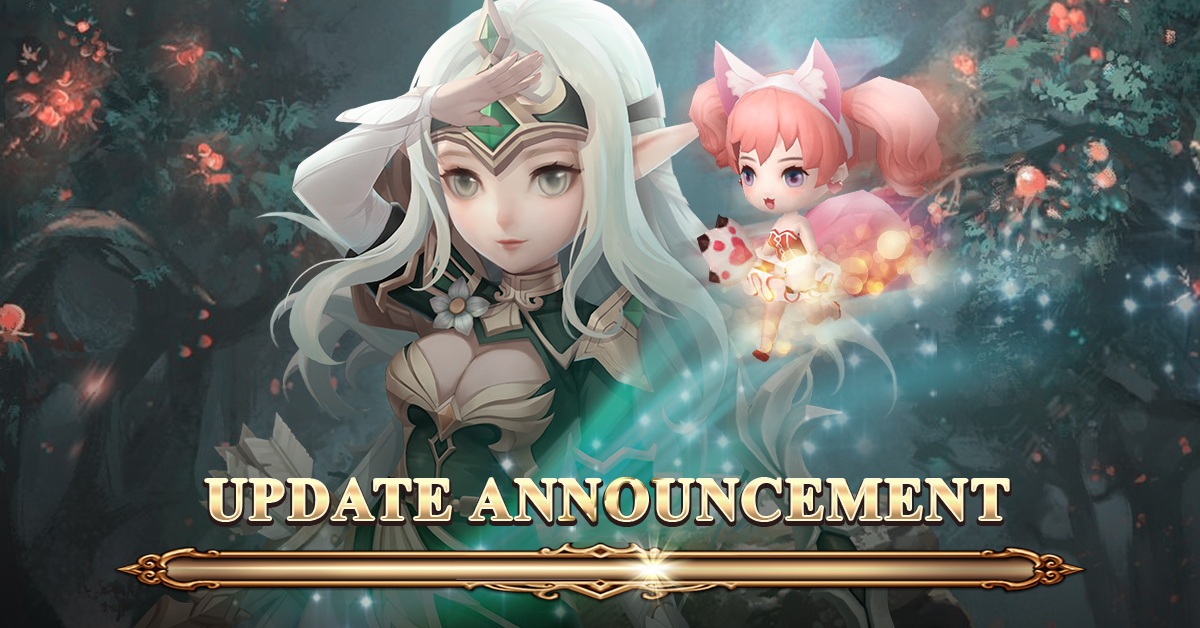 Dear Warriors,
The game servers will be undergoing maintenance on 10th October, from 15:00 - 17:00. This process is estimated to take 2 hours. The schedule is subject to change depending on the progress of maintenance. Please be prepared to log out the game in advance to avoid any unnecessary loss.
ASIA : 10th of October 2019 at 15:00 UTC+8
EU : 10th of October 2019 at 08:00 UTC+1
NA : 10th of October 2019 at 03:00 UTC-4
New Content:
1.New System: Elf system, you can get Elf Advance Material to upgrade your elf, get elf exclusive skill to boost stats greatly, get Elf Transmo. Card to activate other elf and adorable elf image. More and more new experience is awaiting!
2.New Map: Sanctuary Fl. 1, defeat the Boss to get Elf Transmo. Card, various elves are to be collected. Let the cute elves be your companion along the journey!
3.Other optimization is made and bugs fixed.