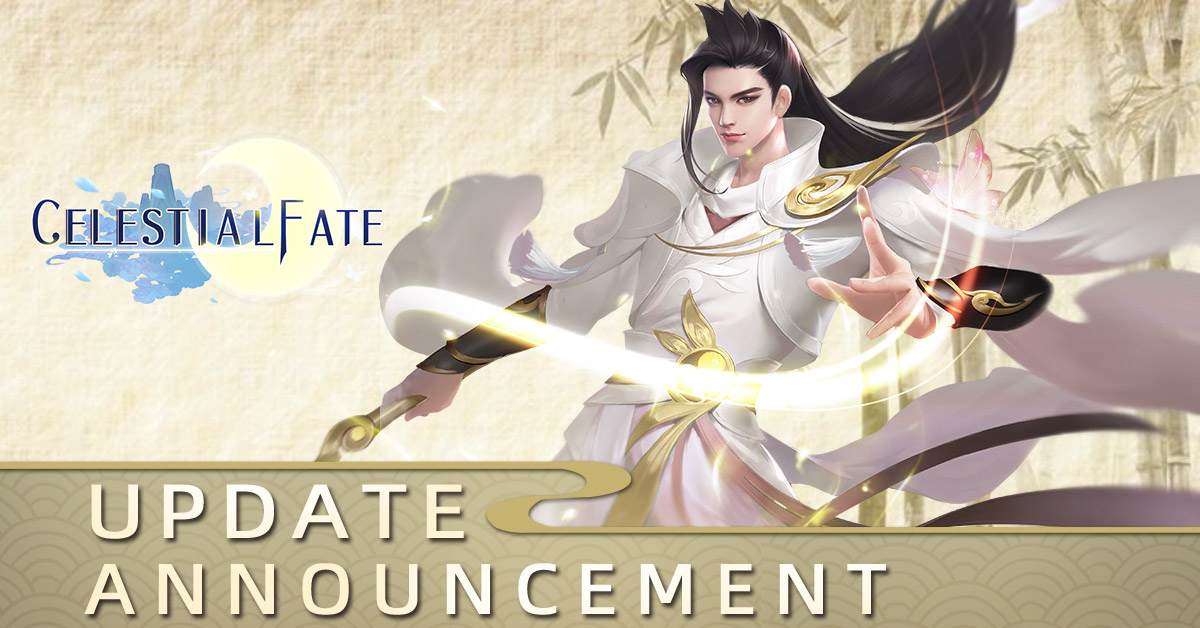 Dear player,
To maintain the stability of server and improve the quality of game, our servers will be undergoing routine maintenance from 15:00 ~ 16:30 on 19th September 2019. We hereby inform you that you will not be able to log in the game during that period. Please share this news and log out before the mentioned time to avoid any unnecessary loss.
The schedule is subject to change depending on the progress. We apologize for any inconvenience caused. Thank you for your understanding and support!
New Resources
1. God: Roselle·G, the new skin of Roselle is added
2. 72 Changes: A new SS class Godlord, Spider Queen, is added
3. Transmogrifying Skin: Illusory Wind Crane, the new F. Mount Transmo. Is added
4. Home Decoration: Hot Summer series is added


Event/System
[New Gameplay - C.S. Home Siege]
1. Unlock level: Lv. 90
2. Rules: Select 5 adjacent servers to conduct C.S. Home Siege (the rules is same with server Home Siege, but the rewards are richer!)

[New Gameplay - C.S. CP Ranking]
1. Unlock level: Lv. 100
2. Introduction: A new C.S. CP Ranking is added. The top 10 players of five adjacent servers will be listed on this ranking.
[New Gameplay - Rune Treasure]
1. Unlock Level: Lv. 120
2. Introduction
-Rune shards will be rewarded every time you refresh and the shards can be used to exchange for a complete rune
-Refresh to increase your Luck. The luckier you are, the higher your chance to get high quality rune
-Players can purchase refreshed runes. Luck will be cleared after purchase.
[New Gameplay - Crucifixion Tower]
1. Unlock Level: Lv. 120
2. Introduction: This is a C.S. team tower gameplay. Players will be rewarded Rebirth Rune after reaching corresponding floor and extra rewards will be given when you clear a stage for the first time
[New System - Rebirth Rune Exchange, Fusion]
[New System - Rebirth Gem]
1. Introduction: Rebirth Gem slots will be unlocked after rebirth to embed dual stats and supreme gems. Rebirth gems can be obtained from Rebirth Boss and Rebirth Chest.
[New System - Rebirth Rune System]
1. Unlock Level: Lv. 120
2. Introduction:
- Each character has 10 rune slots and each of them can be embedded with 1 rune. The slots will be unlocked when you clear the Rune Tower to a certain floor
- Runes can be upgraded by consuming Rune Essence which can be obtained by dismantling runes
- Only one rune of same stats and type can be embedded
- Runes fall into different quality. The higher the quality, the higher the stats buff
Follow us to get news and updates;