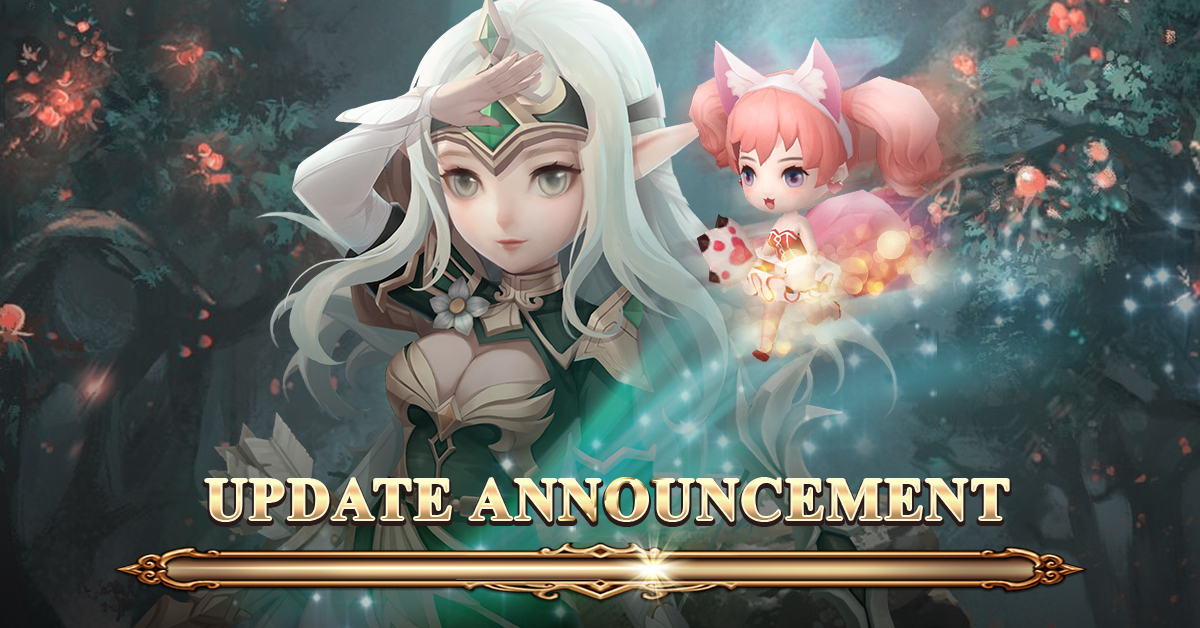 Dear Players,
Our servers will be undergoing maintenance from 15:00 to 17:00 on 5th September. The whole process will take around 2 hours and the schedule is subject to change depending on the progress. Please be prepared and log out the game before the time to avoid any unnecessary loss.
AS: 5th of September, 2019 at 15:00 UTC+8
EU: 5th of September, 2019 at 08:00 UTC+1
NA: 5th of September, 2019 at 03:00 UTC-4
New Content
1.New System: Infinite Gloves. Find this system at Assist - Gloves. You can embed a Divine Gem on it to activate corresponding special skill. Collecting a full set of Divine Gem can even activate corresponding skill of gloves. It's an essential weapon to defeat mobs!
2.New System: Artifact. Find this system at Assist - Artifact. Each activation of artifact will bring massive stats to your character. You can also cultivate your artifacts to increase their own stats drastically!
3.New Map: Outland Fl. 4. Defeat the boss to get various Divine Gems. A full set of Divine Gem can activate the skill of Gloves to make you invincible!
4.New Map: Shaytan Ruins. The boss will appear at the fixed time every day. Defeat it to get tons of artifact shards and cultivation materials!
5.New Gameplay: Boss Summon. Boss Summon Card can be obtained from Daily Top-up and Offer Store. Use this card in world boss map to summon any boss you want to challenge. Waste no time, wait no more!
6.New Gameplay: JUMP. Play this game through Daily - Leisure. Rewards will be given when you reach the requirement. There are even abundant ranking rewards to be won every day! What are you waiting for? Invite your friends and play this together!
7.New System: Switching System. If you want to switch class, you can purchase a Switch Class Card from the store. Mind you, all class-related materials in your bag and storage will change with your class. And don't forget to add skill talent points again after switching. Switch to another class, experience the difference!
8.New System: C.S. Tyrant. You can reach this system through World Server - Event - C.S. Tyrant. Players will be ranked based on their CP. You can see the top 10 highest CP players in the ranking list and view their information.
9.New System: Image Index. This system can be accessed from Boss - Index. After defeating a boss, a corresponding index will be activated and you will receive stats buff. You can gain additional stats buff if you activate all boss indices of a whole map successfully!
10、Other content is optimized and bugs are fixed.
Note: Attention to all players, please be sure to log out the game at least 10 minutes before the update starts. Thank you!
Thank you for your guys support, hope you guys really enjoy the time while playing Luna's Fate! Have a great day ahead!
**We reserve the right to amend any of the rules and regulations without prior notice and should any dispute arise, Luna's Fate Official Team decision is deemed final.