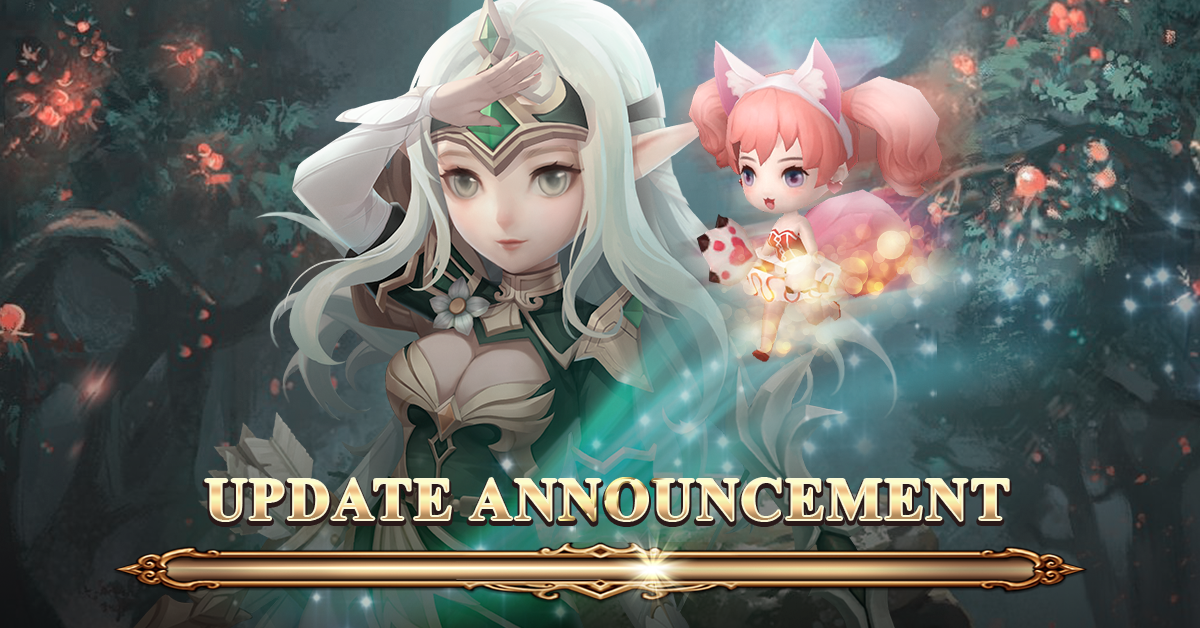 The game will undergo a Server Maintenance and update on 22nd of August, from 15:00 to 17:00 (UTC +8). Game services will not be available during the stipulated time. Please note that the schedule is subject to change depending on the progress of maintenance. Kindly log out the game before the mentioned period to prevent any unforeseen issues.
AS: 22nd of August, 2019 at 15:00 UTC+8
EU: 22nd of August, 2019 at 08:00 UTC+1
NA: 22nd of August, 2019 at 03:00 UTC-4
【New Updates】
1.New gameplay: Endless Sea, a C.S. event that unlocks at Peak Lv. 40 and will be held at 10:00a.m. and 10p.m. every day. The top guild on damage ranking will have boss loot affiliation and the top 10 players will be given personal rewards. Its the best chance to grab upgrade materials and shards of M. Ring!
2.New system: M. Ring. This system will unlock when you reach Peak Lv. 40 in a server launched at least 36 days ago. Players can activate M. Ring to gain massive stats and level it up to activate corresponding skill!
3.New gameplays: Deity Dungeon that provides breakthrough material for deity cultivation is added
4.New system: Deity Cultivation and Breakthrough provides massive stats and boosts CP!
5.Other optimization is made and bugs are fixed.
Note: Attention to all players, please be sure to log out the game at least 10 minutes before the update starts. Thank you!
Thank you for your guys support, hope you guys really enjoy the time while playing Luna's Fate! Have a great day ahead!
**We reserve the right to amend any of the rules and regulations without prior notice and should any dispute arise, Luna's Fate Official Team decision is deemed final.