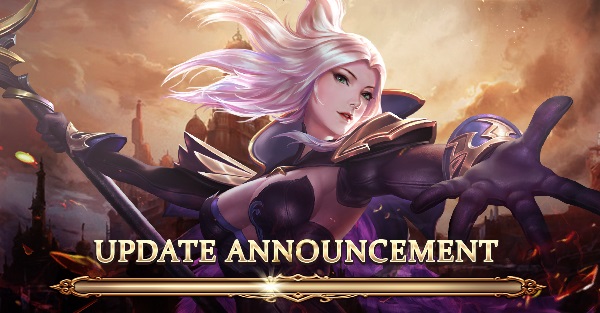 Greetings! Domain Heroes!
In order to improve the gaming experience for all players, Dark Domain will be having a New Update delivered by
24 May 2019:
Asia: 15:00hrs UTC+8
America: 03:00hrs UTC-4
Europe: 08:00hrs UTC+1
Update Logs:
【New Feature】
1.Chariot
2.Gear Enchant
【New Gameplay】
1.Dark Temple Gameplay
【Server Optimization】
1. Optimize the streaming experience of an excessive amount of players during cross-server gameplay
2. Increase the max limit of players in a server
3. Manage the server merge accord to the activeness of every server
4. Optimize the issue of over-heat of a certain model of phones.
【Basic Optimization】
1. Greatly optimize server performance
2. Recovery of some in-game contents
【Other Optimization】
1. Some Interface Optimizations
Note: Attention to all Domain Heroes, please be sure to log out the game at least 10 minutes before the update starts. Thank you!
Thank you for support & we hope you guys really enjoy the time while playing Dark Domain! Have a great day ahead!
**We reserve the right to amend any of the rules & regulations without prior notice and should any dispute arise, Dark Domain Official Team decision is deemed final.