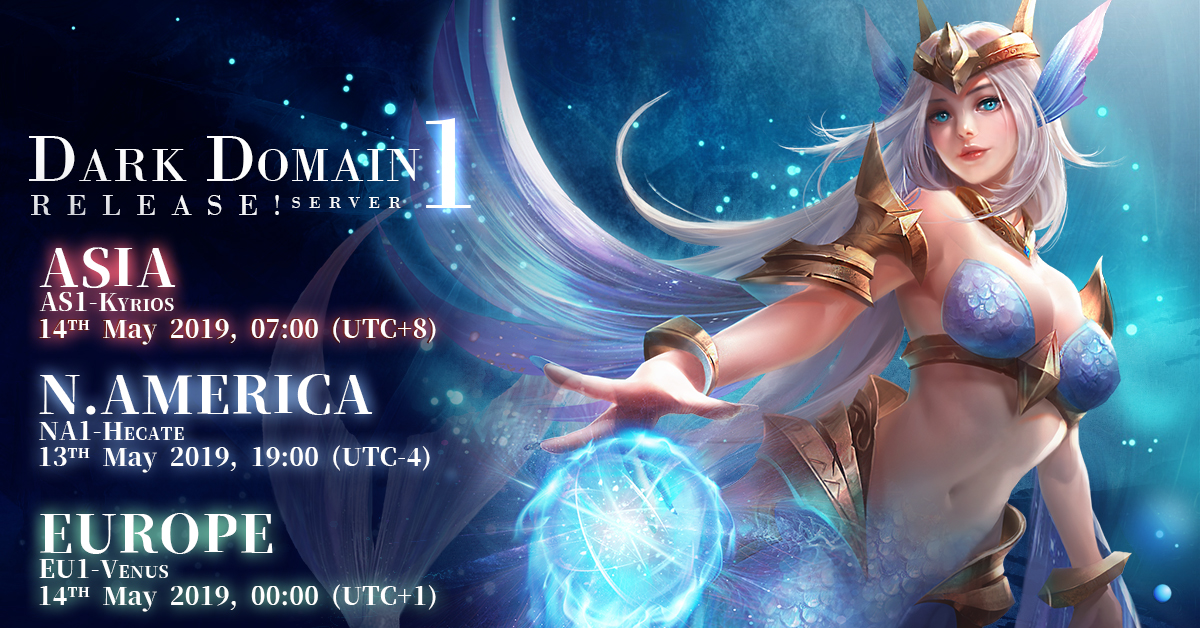 Dark Domain will be launch on 14th May 2019 !!
【Asia】 AS1-Kyrios : 14th May 2019, 07:00 (UTC+8)
【Europe】 EU1-Venus : 14th May 2019, 00:00 (UTC+1)
【North America】 NA1-Hecate : 13th May 2019, 19:00 (UTC-4)
Dark Domain is ready to download now !!
1. A great world with six races is for you to explore;
2. Loot boss to get divine gears. Acquire wealth through free trade system;
3. Level up divine gears in no time and create unique gears;
4. Twelve Spirits are ready to turn the tide of battle for you;
5. Six transformations to match freely, cultivate your personal class stats;
6. Switch class to breakthrough stats, class costumes are free to collect;
7. 100% Drop rate, collect the full set of rare and ultimate gears easily;
8. War of Glory, Territory War, Cross-server arena -multiple PvP and PvE are awaiting, vie for the victory!
9. Reach Lv. 150 on the first day. Login to get: Beast God, Warlord costume, legendary mount, supreme gem, Divine Red Set
Google Playstore: https://bit.ly/2JpBZRi
Apple Appstore: https://apple.co/2Ye9Ssp
APK FIle: https://bit.ly/2DWnaly