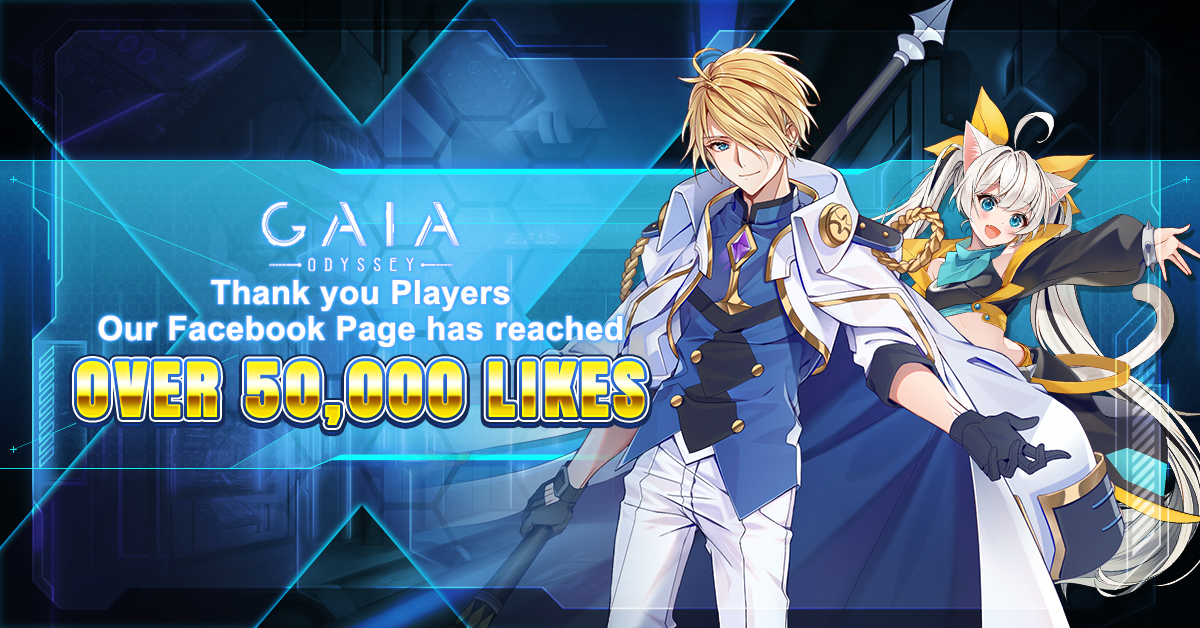 #GaiaOdyssey #LIKE #Thanksyoursupport #1month
Dear Player,
We're glad that you enjoy Gaia Odyssey and heartened by your support!
It's our pleasure to announce that our Facebook fan page has hit over 50000 likes!
All players can now claim rewards from their mailbox!
Players who log into the game before we reach the milestone will receive a 50000-like Giftpack. If you are late, don't worry as more rewards await!
Rewards will be sent to all players if the target is reached
‼️Please note that players who join the game after a target is achieved will not receive the corresponding rewards. However, they can wait to receive the giftpacks given from the following targets, once they have been achieved.
Here also take the opportunity to publicize, we have prepared a lot of activities for the first month of the game's launch. I hope you all look forward to it!
From Gaia Odyssey Operation Team