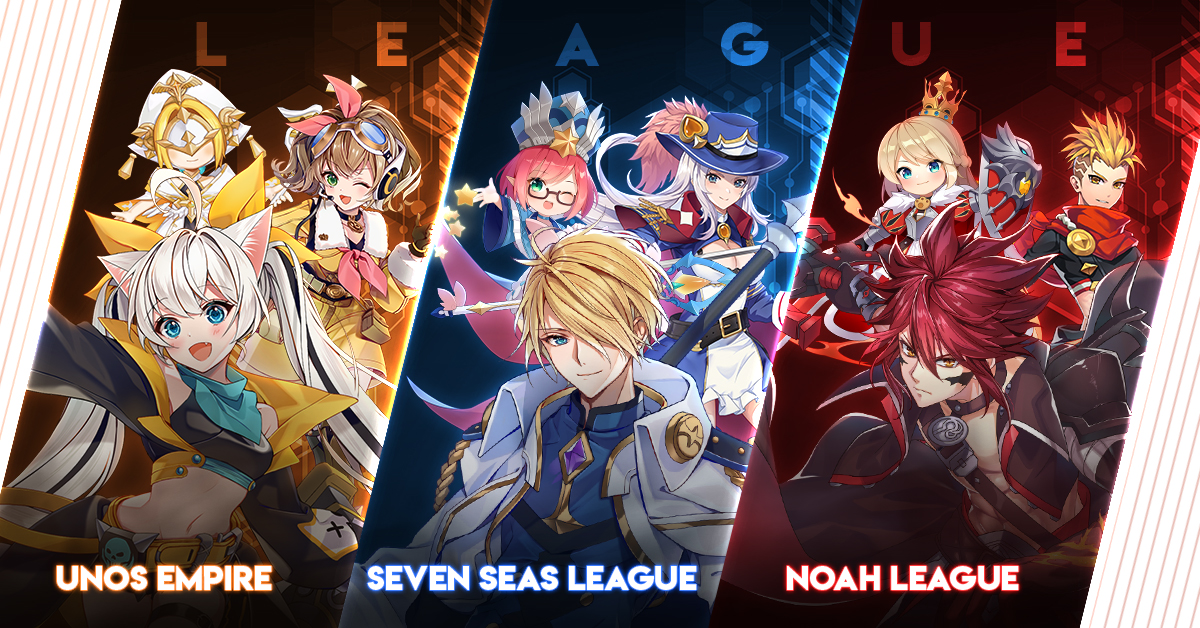 has released the system of League, and I'm sure many of you have already experienced it. So, I would like to focus on the League War here.
After confirming the league, due to the need to elect a chief for the current league, a Supremacy War (league war) will be held, and the details of how it's played are as follows.
When the event starts, players will be on the first floor. All the players will fight as a guild, and after killing a certain number of other guild players, they can enter the second floor.
After entering the second floor, players need to fight for the King Flag and avoid being killed by others for 5 minutes. If you want the King Flag, kill its holder with all your strength then.
If you are confident of your own strength, go to the center of the scene and fight with other players. Kill as many people as you can to reach your goal, and then move on to the next floor, where you will get the priority to grab the King Flag (the first one to arrive has a huge advantage).
If you think you're not on par with the other whales, you can try to look for mercenaries and launch an attack at the edge of the map, in order to reach the second floor.
Once you reach the second floor, if you have the King Flag, run around as much as possible and avoid fighting others until the time is over; those who want to snatch the King Flag, you need to besiege the flag holders and let the guild bigwigs capture the flag as much as possible (The one with the King Flag will become the chief. Much of the welfare and positions are assigned by the chief, and of course those of the same guild will receive more).
In addition, wars will happen between leagues (League Invasion), and this gameplay allows players to obtain large amounts of supplies, which they can use to strengthen the Scapular and increase their stats.
Every two hours, the lord of the league will be refreshed, and every player has the same cap limit. This means that no matter what the CP is, the side with more people has a huge advantage in the ownership of rewards. Rally your league members and fight it out!
I hope this is an informative introduction on League War for all of you.
————————————————
Follow us to get news and updates;
- Game Download Link: https://eyou.io/gaiaodyssey
- Official Community Group: https://www.facebook.com/groups/EyouGaiaOdyssey
- Official Website: https://gaiaodyssey.eyougame.com/
- Official Instagram: @eyougame_official (https://www.instagram.com/eyougame_official)
- Eyougame support mail: [email protected]
- Eyougame Official Facebook: https://www.facebook.com/eyougame/