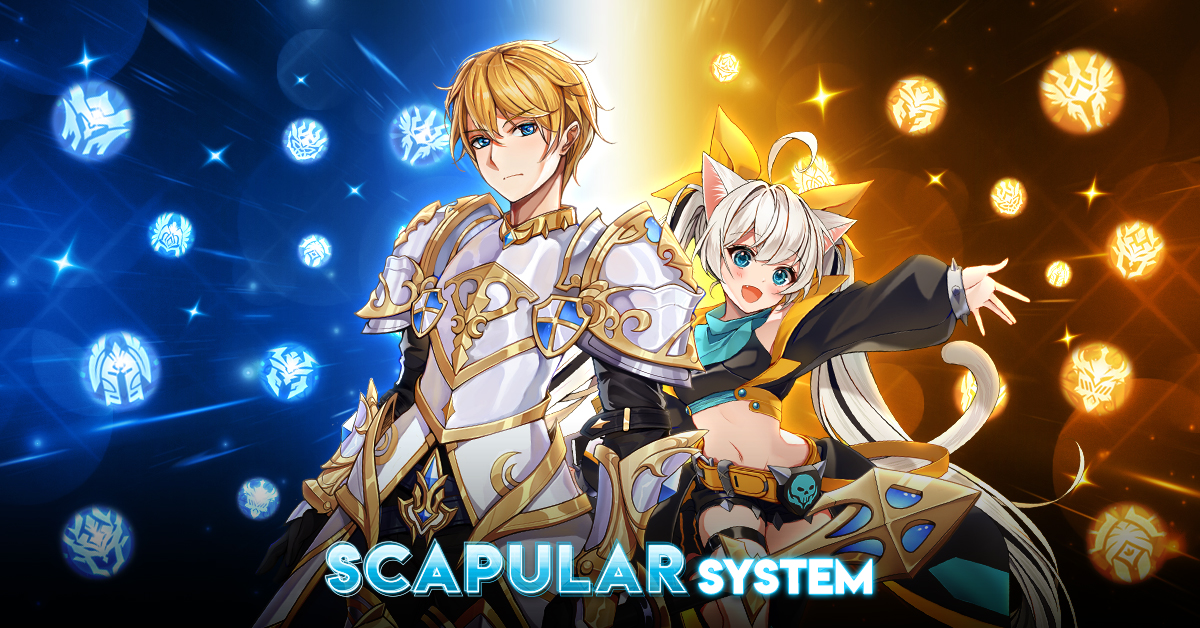 The System of Scapular unlocks on day 25 of server launch.
This is another system of Gear. By collecting Souls, players can obtain stat bonuses. A Scapular is divided into 6 parts and 4 qualities, which are Blue, Purple, Yellow and Red.
When you have a higher quality soul, you don't have to equip it right away. A set of the same quality souls will often result in a higher yield.
After getting the Souls, players can rarefy and enhance them to further increase their stats.
(Everyone is equal in this system. As long as you have time, you can be stronger than anyone! Spare no effort to grind, warriors!
————————————————
Follow us to get news and updates;
- Game Download Link: https://eyou.io/gaiaodyssey
- Official Community Group: https://www.facebook.com/groups/EyouGaiaOdyssey
- Official Website: https://gaiaodyssey.eyougame.com/
- Official Instagram: @eyougame_official (https://www.instagram.com/eyougame_official)
- Eyougame support mail: [email protected]
- Eyougame Official Facebook: https://www.facebook.com/eyougame/