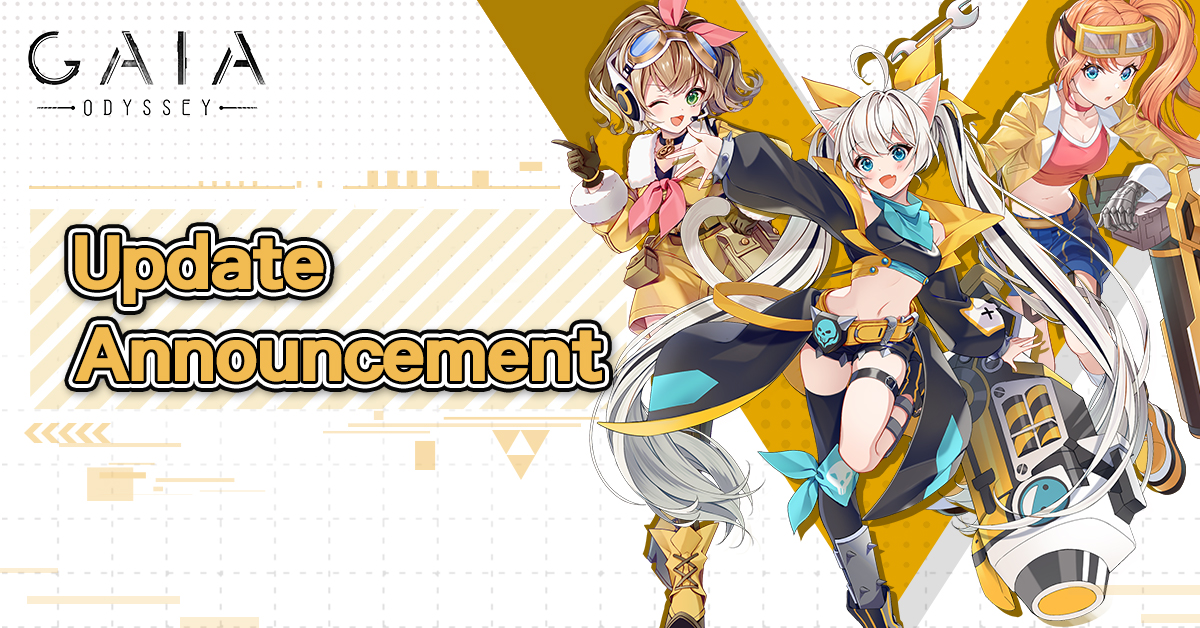 Dear players~
"GAIA ODYSSEY" is going to start updating on the 25th of August (Tuesday), at 16:00-19:00 (UTC+8), in order to provide a better game experience for everybody. Players are unable to log into the game during the update process. Therefore, all players are expected to log out of the game in time, to avoid any data loss. Thank you so much!
Updates Content:
Newest Systems:



★ [Divine Gear System]
Requirements: Lv. 350, unlocks on Day 8 of Server Launch
Panel: Red Gear – Divine Gear
Our S2 Red Gear will be upgraded again, and here comes the Pink Divine Gear! Pink Divine Gear can be fused by using S2 Red Gear and Pink Gems. This will provide stats that are more powerful to players!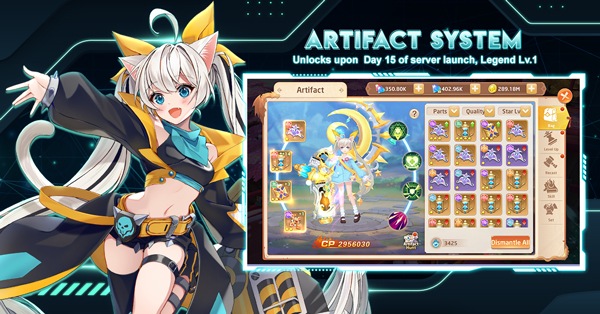 ★ [Artifact System]
Requirements: Legend Lv. 1, unlocks on Day 15 of Server Launch
--[Panel]: [Game Interface] – [Artifact]
--The artifacts are categorized into 4 types, and each has five qualities and star levels
--The artifacts can be enhanced by [Lv. Up], [Recast] and [Set]. Each enhancement is unique.
--Each artifact has its own skill, able to improve the damage and healing of characters in battle.
★ [Mystery System will be announced on 31st Aug!!]
GAIA ODYSSEY Operation Team