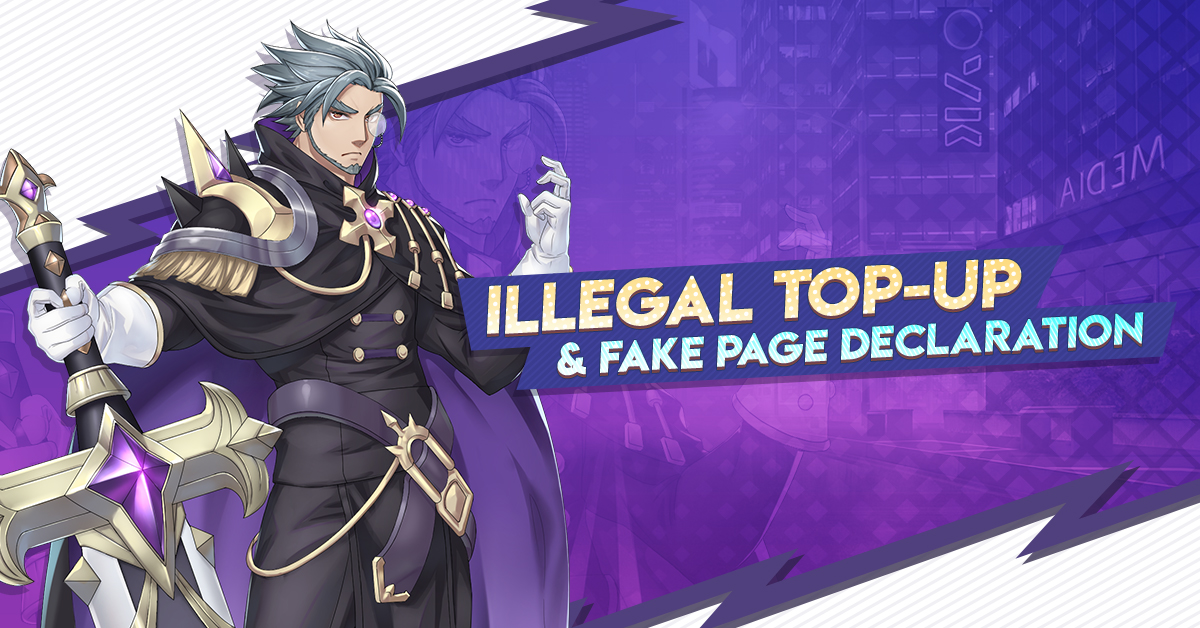 It has been brought to our attention that there are players finding illegal top-up channel or fake pages of our game on Facebook recently. We hereby declare that we have only one official game page and selected official top-up channels for the game.
The only Official top-up channels provided by Eyou:
1. Google In-app purchase
2. IOS In-app purchase
3. Huawei In-app purchase
4. Third Party Top-up Official Website
a. www.eyougame.com
b. payen.eyougame.com
(Paypal, Pazergold, Codapay, Unipin, Paymentwall)
These channels are the only authorized top-up channels. Other self-proclaimed, 3rd party top-up channels are all unofficial. Using such top-up channels might put your account at risk of getting banned. We shall hold no responsibility for this matter.
Note: The official top-up channel will not request your account name/username and password for login purpose.T Please be alert and protect the safety of your account.
How to ensure you enter the correct official web page? You just have to search for our official website, https://www.eyougame.com/, click into your game to enter the corresponding website and click the Facebook icon to access the correct web page.
Our official Facebook page
https://www.facebook.com/pg/EyouGaiaOdyssey
Our official community group
https://www.facebook.com/groups/EyouGaiaOdyssey/
Eyougame official email (Please provide your game and character information in detail)
Eyougame official Instagram
https://www.instagram.com/eyougame_official/
Please stay alert and do not fall for the scam. We have to clarify that we will not be held responsible for this.