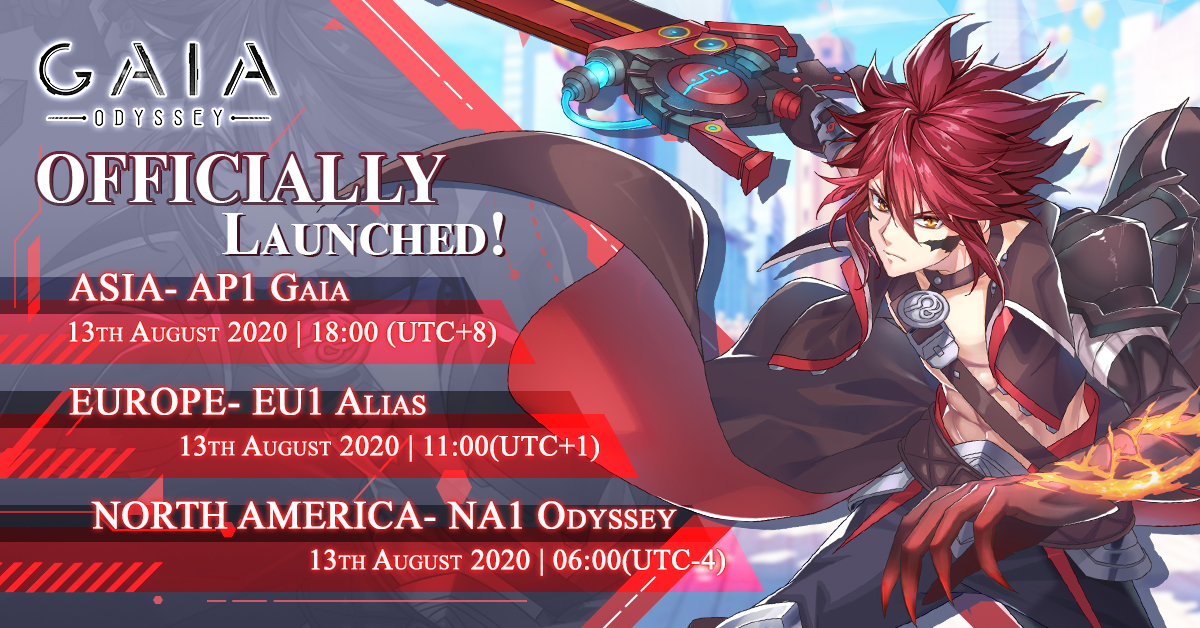 #Gaia #Odyssey #Finally #Release #LetsPlayTogether
Download Gaia Odyssey Now!
Link: https://eyou.io/gaiaodyssey
The long wait is over! We're here to announce that [GAIA ODYSSEY] will be officially launched on:
【Asia】 S1 - Gaia
13th August, 18:00 UTC+8
【North America】S1 - Odyssey
13th August, 06:00 UTC-4
【Europe】S1 - Alias
13th August, 11:00 UTC+1
Gaia Odyssey is Release now, lets download and play together!!
We also prepared a lot of events in game:
1. Server Rank Rush
2. Daily Gifts
3. Joyful Wish
4. And many fun activities, waiting for you to discover
————————————————
Follow us to get news and updates;
- Official Community Group: https://www.facebook.com/groups/EyouGaiaOdyssey
- Official Website: https://gaiaodyssey.eyougame.com/
- Official Instagram: @eyougame_official (https://www.instagram.com/eyougame_official)
- Eyougame support mail: [email protected]
- Eyougame Official Facebook: https://www.facebook.com/eyougame/