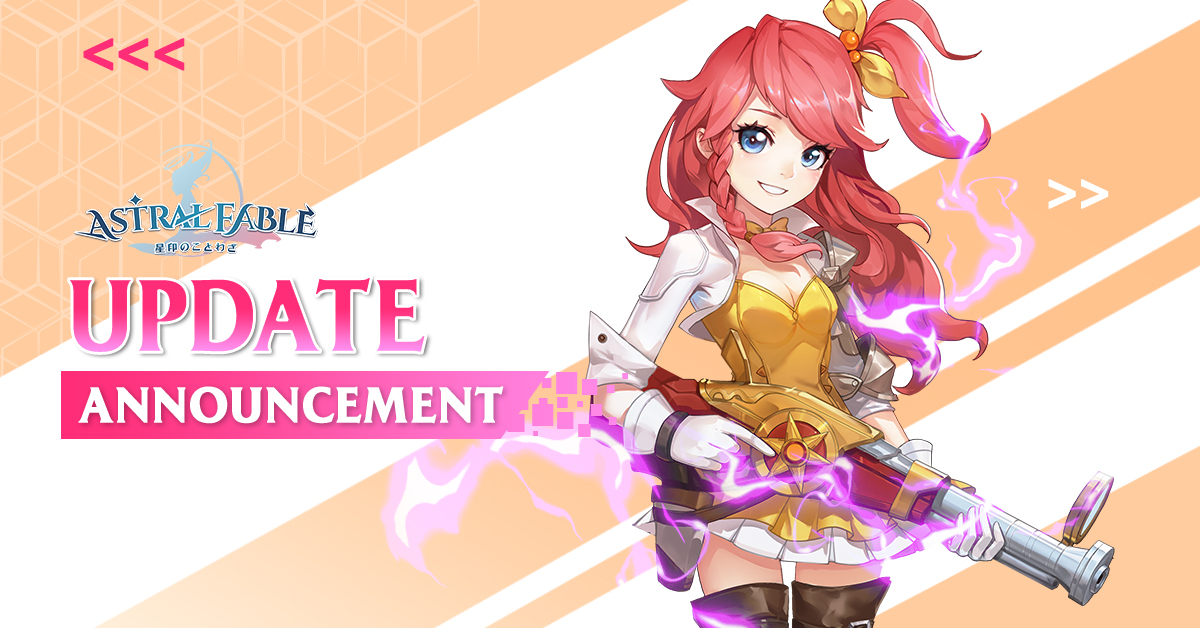 21st July 2020 Update Notice

Dear warriors,
Our servers will be undergoing maintenance from 14:00 to 16:00 on 21st July 2020. This process is estimated to take around 2 hours. The schedule is subject to change depending on the actual process. Please be prepared and log out the game in advance to avoid any unnecessary loss.
Asia: 21 July 2020 14:00 - 16:00 [UTC+8]
Euro: 21 July 2020 06:00 - 08:00 [UTC+0]
America: 21 July 2020 01:00 - 03:00 [UTC-5]
New Contents:
----------------------------------------------------------------
1.New Tresure Hunt : Chaos
2.Daily Top-Up Rewards will be changed after update
3.Luxury Top-Up Rewards will be changed after update
4.Mount System - Equiping full colour set triggers bonus stats that increase huge amount of CP.
5.Gloves System - Gear Stats Optimization.
6.New Costume Release: [Justice Dawn]
7. New Theme Release: [Honey Bear]
8. New Partner Release: [Shiden Lion, Hamster Jiro, Sunny Boy, Energetic Girl]
9.New Wings Release: [Aeolus Wings]
10. Notice: Our b.diamond shop can now be used with real diamonds.
[Kindly note that there will not be any notification pop-up upon purchase.]
11.Other optimization are made and bugs are fixed.
[Reminder]
We understand that sometimes problems do occur after the update. Please report the problems to us in a calm manner and we will try our best to inform our technicians immediately in order to fix any problems you might have encounter. We would like to thank you for your continuous support
【Attention】
1.The rewards of some events will be changed after update.
2.The rewards of some events will be changed according to the new world server level. The rewards are only able to be claim once, if you already claimed the rewards before the maintenance, you will be unable to claim the rewards after maintenance.
Note: Attention to all players, please be sure to logout of the game at least 10 minutes before the update starts. Thank you!
Thank you for your support and hope you guys enjoyed the time while playing Astral Fable! Have a great day ahead!
**We reserve the rights to amend any of the rules and regulations without prior notices and should any disputes arise, Astral Fable Official Team decisions are deemed final.
Best Regards,
Operation Team