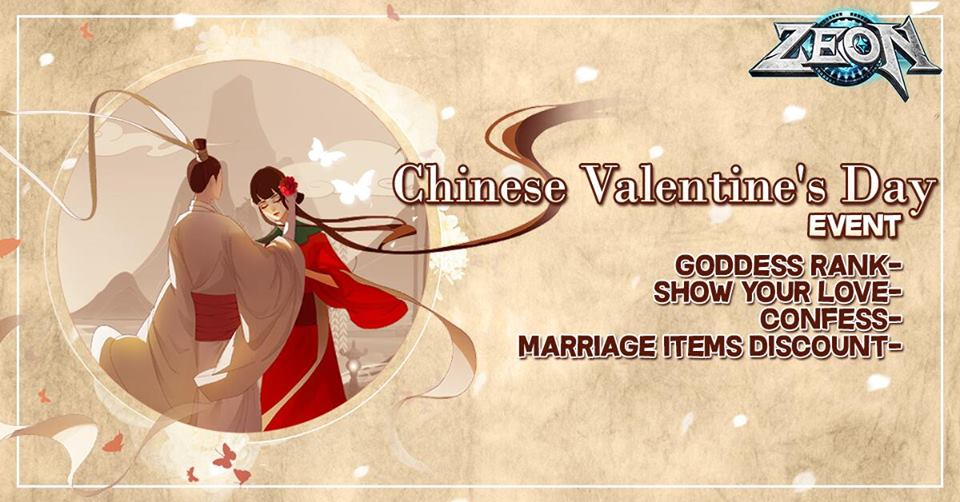 Chinese Valentine Day Event (25th-29th August) *will start after update
★【Goddess Rank】
--[Event Info]
During the event period, players with votes can select their desired female character under the same server or from another server. The Local and Cross Server ranking will be calculated accordingly.
--[Event Reward]
The top 10 of Goddess Rank and top 20 of Cross-Server Goddess Rank will get rank reward after the event, sent through mail.
★【Show Your Love】
--[Event Info]
1. During event period, players can get a thanks giftpack by giving out a 999 roses and 999 blue rosesrespectively.
2. Top 10 married couple who send the most flowers are entitled to daily flower rank rewards
★【Confess】
--[Event Info]
1. During event period, send messages with contents like "I love zeon", "love you", "happy chinese valentine day" through C. S. Loudspeaker for giftpack reward.
★【Marriage Items Discount】
--[Event Info]
1. During event period, marriage items (Champagne/Candy/Invitation/Flower) are all entitled to 10% discount. Don't miss this, or wait for another year